< Back
NFL
| Feb 26, 2021 |
3
min read
What are NFL franchises doing to combat Covid?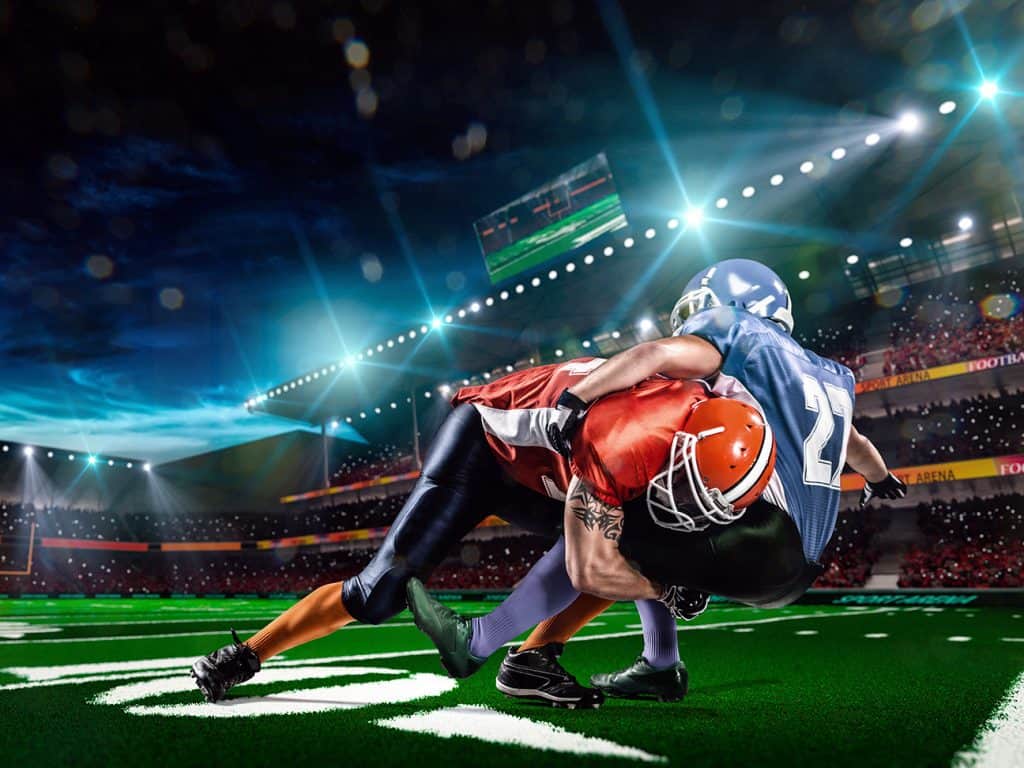 As previously mentioned, certain NFL franchises are welcoming fans back to stadiums for the start of the 2020 season. In order to receive thousands of individuals, each team must take new combative precautions.
Jacksonville Jaguars
This past Sunday, the Jacksonville Jaguars hosted the Indianapolis Colts at the TIAA Bank Field to kickstart the 2020 NFL season. This time around, however, the atmosphere felt a little different in the home of the Jaguars.
Due to COVID-19, the team implemented stadium-wide changes to welcome back fans safely and efficiently. At just 25 percent capacity, TIAA Bank Field informed fans that Covid protocols would start prior to entering the stadium.
Before reaching the security screening, attendees must sport a clear bag with their belongings and keep their phones and wallets in their pockets to avoid unnecessary contact. Once entering the stadium, all matters are to be handled through the Jaguars mobile app. No physical presence of tickets, cash or vouchers will be permitted for use.
As with the Kansas City Chiefs, the Jaguars put into effect the 'pod' seating system for all season ticket holders to purchase. The Jaguars website states that those in the pod should remain family and close friends to avoid the spread and contact of Covid. Between each pod, there is a safe and measured space to promote social distancing.
Masks must be worn at absolutely all times. Fans may take off the mask in their seats only when eating or drinking but otherwise must remain on. Extra security and personnel staff have been added to the stadium to ensure that Covid precautions are upheld.
Over 700 sanitation stations have been added to the stadium.
Even with stern precautions, fans flooded the stadium safely to cheer on the Jaguars. Infectious disease experts have said that though it remains early, no spike of cases has been detected from the match.
Kansas City Chiefs
The Kansas City Chiefs stand as frontrunners for Covid-19 prevention.
Before announcing their plan to reduce capacity by 22 percent, the Chiefs consulted with government officials and the University of Kansas Health System. The three parties developed a plan together for fans to safely attend games at Arrowhead Stadium.
Masks will be required upon entering the complex, with absolutely no exceptions. Should fans forget theirs at home, the team will be distributing commemorative masks to all who attend the first three games.
Though tailgating will be permitted to nurture a time-old football tradition, guests will be required to stay within their designated area and wear masks. Large tailgating groups are prohibited, as individuals must remain with those included within their ticket pod. A tailgate-free zone is also available for those who wish to stay separate.
Standard protocol:
– All staff will sport personal protective equipment (PPE)
– Physical distancing measures will be in place in seating areas, food lines, and high-traffic areas
– Hand sanitizing areas will be available around the entire stadium
– The stadium will be cashless to minimize contact between guests and staff
Season ticket holders remain a priority when selling tickets. The Chiefs announced a grouped pod system of seats with the ability to purchase as many as six seats to ensure social distancing and minimal contact. Fans are required to attend with known guests sitting in their purchased pod. Groups cannot be resold to different parties.
A full breakdown of policies and protocols for the 2020 season is available at www.chiefs.com/stadium/covid.

Start selling
with tiqassist
Powerful technology and dedicated selling experts that sell your season tickets for you.
Start Selling Today