< Back
NFL
| Jun 7, 2023 |
3
min read
When Do NFL Tickets Go On Sale?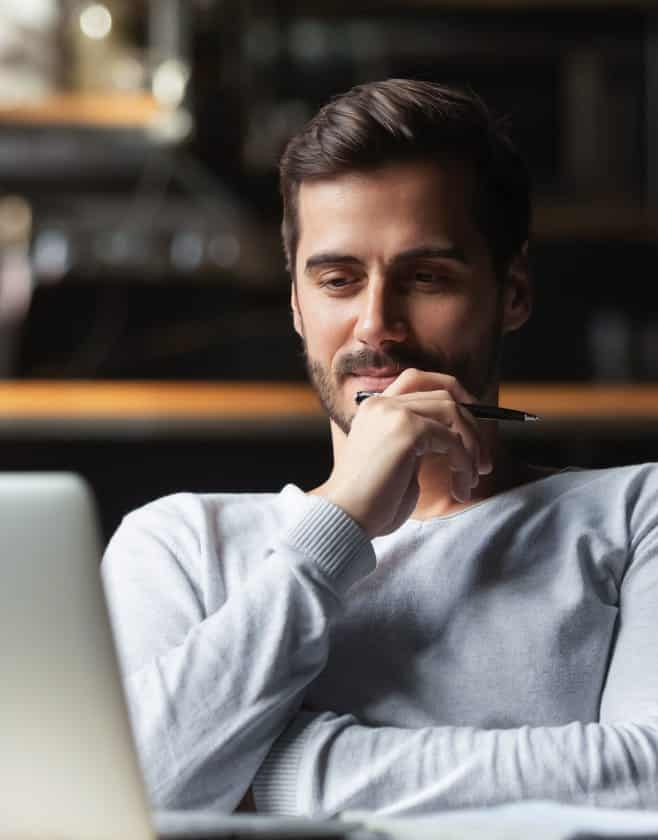 Is there really even an NFL offseason anymore? For football fans, there's always something exciting on the calendar at all times of the year — from the season to the draft to the schedule release. Once the schedule is released, it's all systems go planning out your fall and ensuring you're able to sell the matchups you don't want to see. Thanks to the NFL's balanced scheduling formula, most teams already have an idea of who they'll be playing, but when and where they're playing is announced in mid-May.
When do NFL tickets go on sale? Read on to learn more about the NFL's schedule release and your best options for selling tickets to the season's top matchups:
When Does the NFL Schedule Come Out?
The NFL draft occurs near the end of April each year, with the NFL schedule release usually following a few weeks later. The 2023 NFL schedule was released on May 11, just a few weeks after the first round of the NFL draft took place. It's a smart move by the NFL to build fan excitement for the forthcoming season.
Teams are also getting creative with how they release their season schedule to help build anticipation and make a seemingly simple reveal the most fun for their fans. Take the Tennessee Titans, for example. In 2023, members of the Titans' marketing team hit downtown Nashville and quizzed the public on opponents for the 2023 NFL season, and the subsequent video went viral on social media.
Here's a look at the past 10 seasons and when NFL schedules were released:
2022: May 12
2021: May 12
2020: May 7
2019: April 17
2018: April 19
2017: April 20
2016: April 14
2015: April 21
2014: April 23
2013: April 18
When Are NFL Tickets Released?
When do football tickets go on sale?
First comes the draft, then the schedule, then the tickets. The NFL ticket release date tends to vary by team but can occur within 30 minutes of the forthcoming schedule being released. Season ticket holders tend to have first dibs on single-game tickets, with additional tickets becoming available later to the public. Many season ticket holders will also post tickets they don't plan to use on the resale market.
For more information about resale market comparisons, TiqAssist can help.
When Do Super Bowl Tickets Go on Sale?
Looking to be at Super Bowl LVIII at Allegiant Stadium in Las Vegas on February 11, 2024? A bucket list type of event for many football fans, attending the big game is possible with more than one way to score tickets. Here's a look at your options:
Select season ticket holders for the Las Vegas Raiders will have the right to purchase tickets for the big game at face value. TiqAssist recommends that season ticket holders that are able to secure tickets at face value consider purchasing tickets for resale. Learn more about selling Super Bowl Tickets here.
It might be a long shot, but if you work for a large enough company that sponsors NFL events or the Super Bowl, they may be gifted an allotment of tickets.
You can enter the Super Bowl ticket lottery for a chance to buy tickets. Only 500 fans get tickets via the annual lottery, but they can be purchased at face value if you're selected ($850-1,250).
If you're a season ticket holder, you may be able to purchase tickets from your team if they make it. Each year, the Super Bowl allots 35% of its total tickets to the two competing teams.
Finally, you can buy tickets on the resale marketplace.
List Your Season Tickets With TiqAssist
TiqAssist makes it simple for season ticket holders to start selling any tickets at the schedule release. As the leading provider for professionally managed NFL season ticket resale, let TiqAssist be your trusted partner.
Selling tickets yourself? Learn more about the best ways to sell NFL tickets here. TiqAssist also offers value-added benefits, such as ways to market your unused seats and a buy-back guarantee.
Don't get shut out of seeing your favorite team live and in person this fall or letting unused tickets go to waste. Let TiqAssist be your partner for buying and selling tickets so you can catch all the action come kickoff upon NFL ticket release date.
Start selling
with tiqassist
Powerful technology and dedicated selling experts that sell your season tickets for you.
Start Selling Today