< Back
General
| May 18, 2020 |
5
min read
Top 4 Tips For Managing Your Season Tickets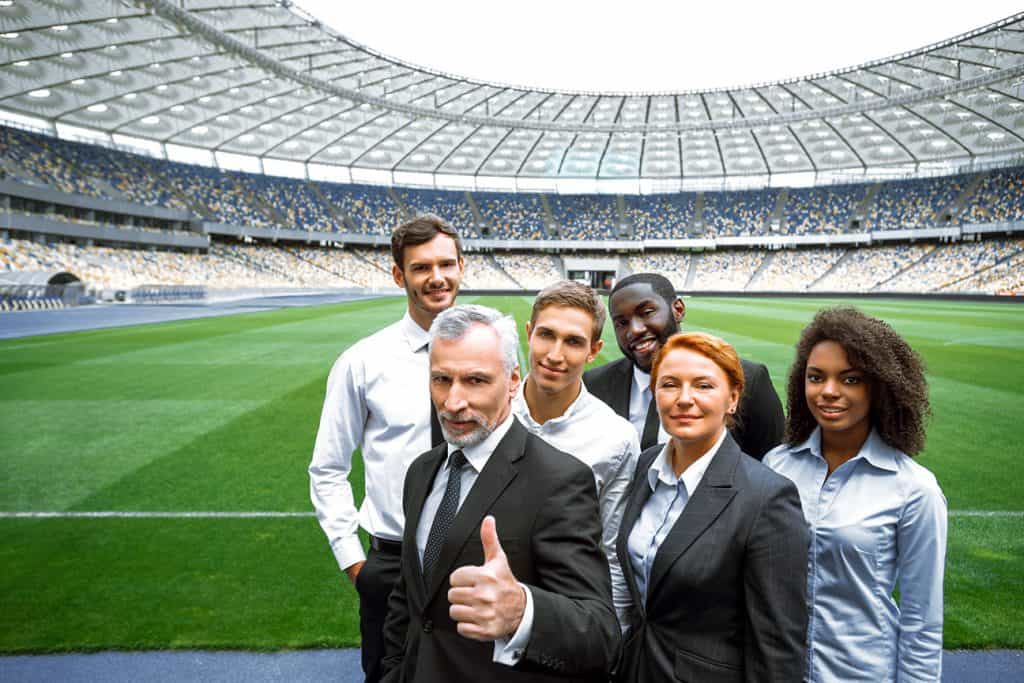 Editors Note: This is part two of a three-part series on the journey of being a season ticket holder.
Parts one and three of the series can be found below:
Part One: Six Questions to Ask Before Buying Season Tickets
Part Three: I'm Thinking About Moving on From My Season Tickets (To Be Released Soon)
~~~~~
Managing Your Season Tickets
So you bought season tickets, or are about to sign on the dotted line. What happens when you get season tickets? The first item is starting to make payments, which we already covered in detail in part one. Here's what you can expect after you've started to make payments.
Get Your Ducks in a Row for the Schedule Release
This is where the excitement begins! Couple things to do:
If you have seat partners, conduct your draft as close to the scheduled release as possible to determine who gets which games.
List games that you don't plan on attending, or games you want to cash in on, as close to the release of the schedule as possible. Time is of the essence to plan for your season and get tickets listed.
The schedule release is the best time to list tickets, as it's a full-on seller's market. There are very few tickets available for sale, so not much competition. At the same time there is a spike in demand from the die-hard fans that are willing to pay top dollar to secure the big game tickets. Low supply + high demand = high sales prices.
Separately, you probably don't want to see the worst team in the league when they come into town on a Monday – guess what, most fans don't either! You don't want to be selling that ticket the week of the game. There's just going to be a lot of tickets for sale to compete against as the clock ticks down to the tickets turning into a pumpkin.
Another reason to list early is key injuries. Most of the injuries happen during the season and take the star player out for one to four weeks. To the extent you can sell more than four weeks out, the buyer will be assuming their favorite player is healthy or will be healthy by the time game rolls around. A Steph Curry type-player being injured a couple weeks before a game can easily knock 30%+ off the resale value, so list as far out in advance as possible before those usual injuries come into play.
I've Listed My Tickets – Why Aren't They Selling?
Figuring out how to appropriately price and reprice your tickets is an extremely stressful, time-consuming and often futile-feeling process.
The ticket resale market is way more volatile than the stock market, driven by the fact that tickets are an "expiring good". The Apple stock will still be there tomorrow, so if you don't sell today, no biggie. However, your ticket that costs $500 each for the big Lakers/Celtics game is worth $0 if you haven't sold the tickets by the time the game starts. That's a $1000 bucks you just lost, not to mention all the time you wasted and stress incurred while trying to sell the tickets.
The primary difficulty in pricing tickets is that you are walking an extremely fine line of trying to get the highest price you can, while not risking that the tickets go unsold. That "line" is invisible and moves by the hour, so good luck. To boot, the rising cost of season tickets forces people to sell more of their season ticket package, so you have more sellers constantly undercutting each other. We'd suggest pricing your tickets to sell somewhat fast, as for most events prices drop as the event approaches. What you get today more often than not beats what you can get a week from now. Of course, those dynamics vary by team.
Let's dive deeper and talk through various options on selling your season tickets.
Which Marketplace Do I List On?
If you choose to list tickets on your own, here's what to keep in mind when deciding which marketplace to list on. Ultimately, you'll need to experiment by listing your tickets on each option and see which works the best for you.
Option 1 – The official resale marketplace: This option will be the easiest when it comes to getting the tickets listed, as well as the tickets being automatically delivered to the buyer when they sell. A good chunk of the time they offer the lowest commission rates as well. The downside is that for these very reasons most season ticket holders list on this platform, which can create a surplus of tickets for sale. We've seen tickets on the official resale marketplace be 30% or more cheaper than other resale marketplaces. So that 5-15% you "saved in commission" can cost you in the end, both in terms of money and time invested in constantly repricing tickets.
Option 2 – Other resale marketplaces: This option proves well for sellers when the official resale marketplace is flooded with cheap tickets, and for whatever reason the buyer base doesn't like using the official resale marketplace. Past bad experiences with that marketplace, confusing user interface, whatever it may be. List a few games through these marketplaces, and see if the higher sale prices you get justifies the potential higher commission and effort of transferring the tickets to the buyer.
Option 3 – Have a professional sell your tix for you: Depending on your city there are local ticket brokers you can contact, or nationwide concierge services like our service TiqAssist.
The primary benefit is that your tickets will be listed on all major resale marketplaces, instead of just one marketplace. This is very important, as the resale market is becoming increasingly fragmented as innovative new marketplaces gain share. Put simply, you could have your tickets displayed to 30-40% of resale market buyers by using the official resale marketplace, or reach a 100% by using a ticket broker.
The secondary benefit is that professionals will also reprice your tickets for you, with the better companies employing tools that automatically adjust your prices up and down with the market. Since they are managing many tickets for the game, they are getting real-time feedback on which games are cold or hot, and making adjustments as necessary. These professionals typically work on consignment and are commission-based. If you find the right service, the extra commission pays for itself via the higher resale prices and time/stress saved of not having to sell tickets.
Be Fully Aware of Resale Restrictions
Most teams have relaxed resale restrictions as the resale industry has grown. The resale market has benefited the teams as it has provided justification for the increase of season ticket prices, as well as providing an additional revenue source. That being said, some teams still have restrictions.
Some teams won't let you resell at all in certain sections of the stadium, whereas some teams might limit you to reselling 50% of games. Other restrictions include price floors, the most common flavor being that you can't undercut the team's prices on single-game tickets. For the lower demand games, buyers may not want to pay the price the floor has been set at, which unfortunately means that you may not be able to resell that game successfully.

Summary
List your tickets as soon as possible when the schedule releases. It's a pain trying to sell every game you can't use as the gameday approaches. That is true for both hot teams and cold teams, as the volatile and dynamic nature of resale market makes the stock market seem tame.
Lastly, experiment with different resale marketplaces and/or professional services and see what yields the best resale experience for your particular seats.
~~~~~
This blog has been written by TiqAssist. Our mission is to guide you through the complex and rewarding journey of being a fan and season ticket holder (partial or full season). If you would like a free consultation regarding any phase of being a season ticket holder, please contact us at sales@tiqassist.com. Feel free to also suggest other topics you would love to learn more about either via a blog post. We're happy to help the fellow season ticket holder community!
Start selling
with tiqassist
Powerful technology and dedicated selling experts that sell your season tickets for you.
Start Selling Today