< Back
TIQASSIST TECHNOLOGY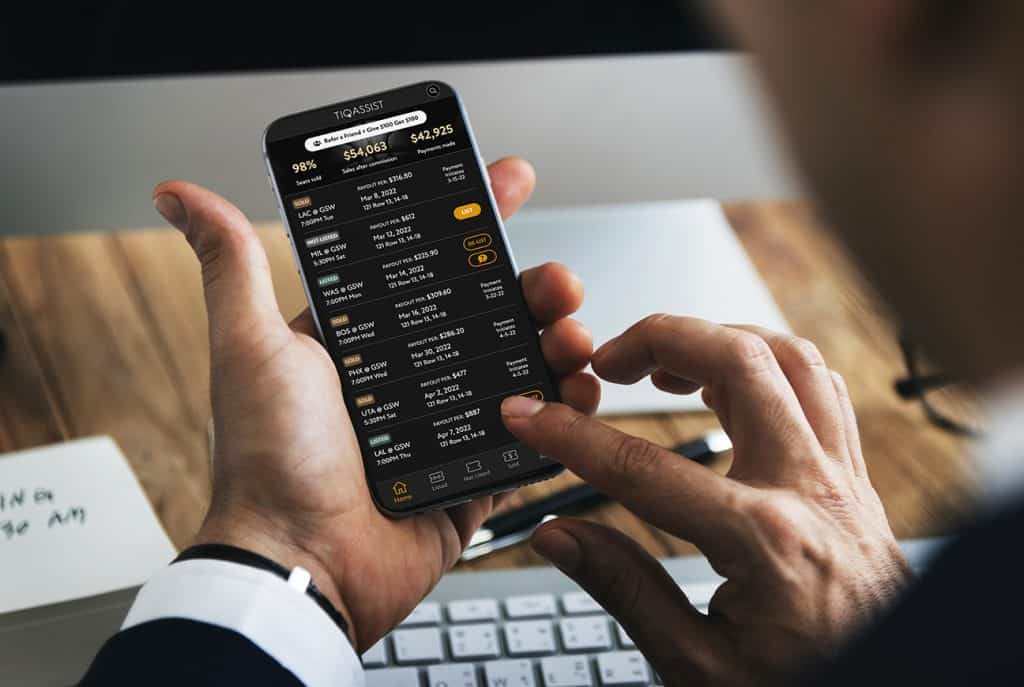 TiqAssist was founded by season ticket holders, for season ticket holders. Members of the team previously owned seats expanding all leagues, gathering specific intel during each experience. We stand to work with clients by simplifying and facilitating. Our revolutionary technology enables the seat owner to primarily focus on being a sports fan- we take care of the rest. Here's how it works:
How is TiqAssist different?
We built a ticket selling experience exclusively for season ticket holders. While other companies and websites configured a one-size-fits-all portal, we design with our clients in mind. By catering to specific needs, fans no longer worry about losing their tickets, selling in a rush or missing out on larger selling markets. Our technology simply requires seat info (team, section, row, seats and average face value) to generate a completely personalized portfolio for TiqAssist experts to manage. Additionally, in the rare case that a client's ticket fails to sell days prior to the event, TiqAssist offers to buy the seats based on fair market value. Unlike any tool in the industry, our technology is meant to preserve the magical essence of owning and enjoying season tickets. Simply and safe.
The Process
Once a client signs up for services, our unique on-boarding experience commences. Fans are ushered immediately through the set up of their customized dashboard on our new platform, available for Iphone and Android. The web-based dashboard boasts a personalized home screen, displaying every game in the season ready to be listed for selling. The price range for each seat is predetermined based on extensive market research by our experts, facilitating the journey and avoiding any unnecessary hardships for season ticket holders. Once selected, the client will click "list" for all games that will go unattended and their worry ends. TiqAssist technology takes care of the rest. All ticket sales are deposited directly into our client's preferred bank account.
Technology
Once we receive a "listed" notification, our experts get right to work. TiqAssist leveraged a unique technology to reach over 10+ markets, accessing the largest network of buyers. Reach guaranteed. We optimally price seats based on research and continuously monitor trends to remain competitive. We manage our listings every 10 minutes, impacting the algorithm for higher engagement. We allow our clients to take advantage of all the expertise and access a ticket broker would have, without the hassle or responsibility.
Do less, make more with TiqAssist.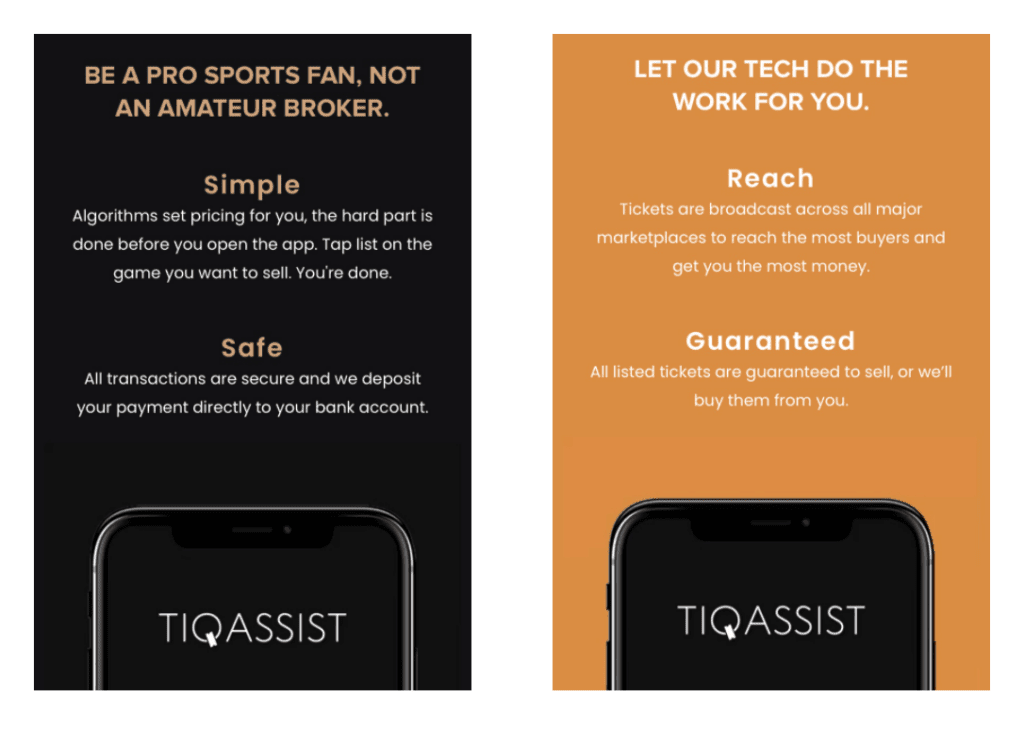 Start selling
with tiqassist
Powerful technology and dedicated selling experts that sell your season tickets for you.
Start Selling Today