< Back
General
| Mar 22, 2021 |
2
min read
TiqAssist Technology Spotlight
TiqAssist is founded by season ticket holders, for season ticket holders. Members of our leadership team own seats for NBA, NFL and MLB teams spanning over 2 decades worth of ticket ownership. We work with clients to simplify their ownership experience. We facilitate the easiest resale of sports tickets in the industry. Our revolutionary technology enables the seat owner to primarily focus on being a sports fan. We take care of the rest.
How TiqAssist Technology Works
Once a client signs up for services, our unique onboarding experience begins. We usher fans through the setup of their customized dashboard on our web platform. Use TiqAssist technology with any device. The web-based dashboard includes a personalized home screen. It displays each game on the season schedule which you can list easily with a single tap. We determine the price range for each seat based on extensive market research by our experts. Plus, our algorithms are set up to maximize your resale value.
The client clicks "list" for all games that will go unattended and their worry ends. TiqAssist technology takes care of the rest. We broadcast your seats to every major marketplace and all ticket sales are deposited directly into our client's preferred bank account. We guarantee all tickets will sell. In addition, we offer you cash 3 days before the game if it hasn't. So you never have to worry about games you cannot attend.
Once we receive a "listed" notification, our experts get right to work.
In conclusion, do less. Make more with TiqAssist.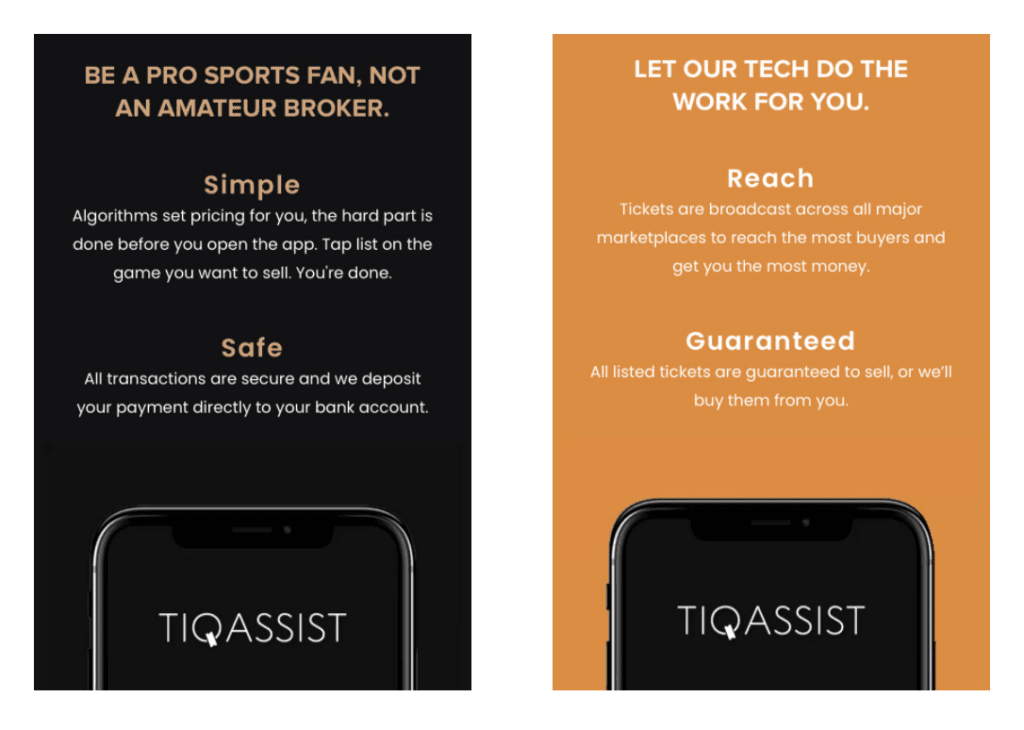 Start selling
with tiqassist
Powerful technology and dedicated selling experts that sell your season tickets for you.
Start Selling Today