< Back
TiqAssist is Now in the App Store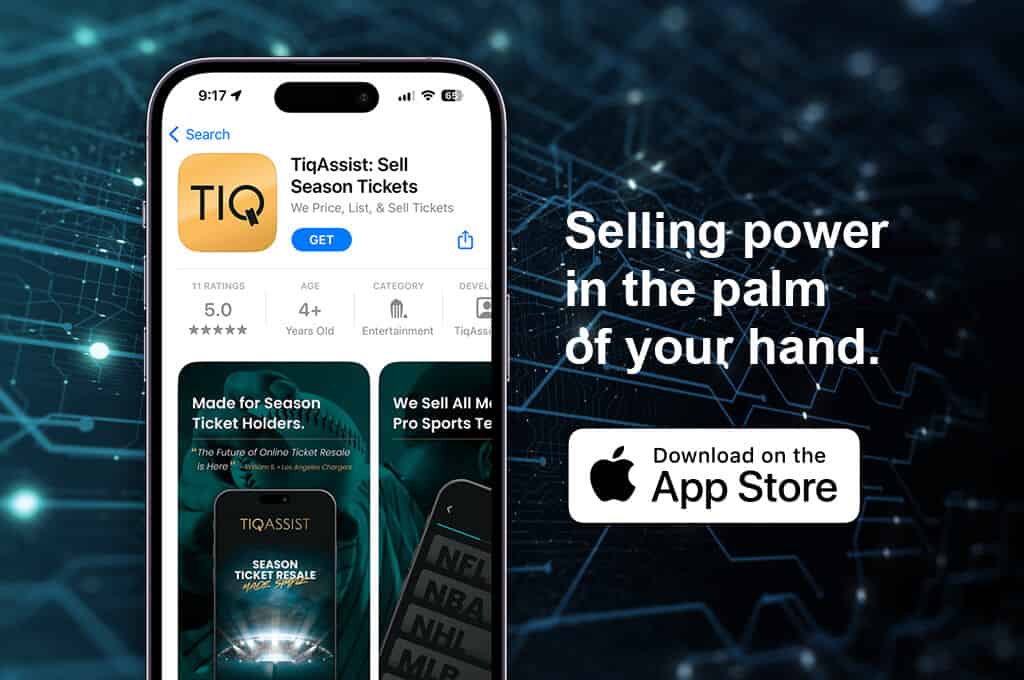 As season ticket holders, we started TiqAssist because we experienced firsthand the difficulties of selling unused tickets. There was no good option for us to manage our season tickets without worrying about the time and money it took to try and sometimes fail to sell our unused tickets. With TiqAssist's technology, that vision became a reality. And with the launch of our app today, that reality has never been more clear.
TiqAssist customers are superfans, deeply passionate about supporting their favorite sports teams. They want to use and sell their tickets without dealing with the complexities of the resale market. That's where TiqAssist comes in. Our app makes managing their tickets more accessible and supporting their teams even more seamless.

Through the app, season ticket holders can expect the same premium resale experience they've come to know with TiqAssist but at their fingertips, available in the app store.  Whenever and wherever they are, our customers can access a customized, fully-priced dashboard, select the tickets they wish to sell, and let our technology and selling experts do the rest. We price every game using real-time data and list the tickets on 10+ marketplaces to deliver the best resale experience, which includes a 100% sale guarantee.
Since our founding, we've promised to make season ticket holders' lives easier by putting them at the center of everything we do. We are proud to serve fans of over 100 teams across the NFL, NBA, NHL, MLB, and MLS. This app furthers that commitment to our customers and solidifies our position in the sports tech industry.
Download and sign up for the TiqAssist app so you can experience it for yourself and get back to focusing on the fun parts of being a sports fan.

Start selling
with tiqassist
Powerful technology and dedicated selling experts that sell your season tickets for you.
Start Selling Today