< Back
Tailgate Touchdowns | Check Out TiqAssist in the Wild!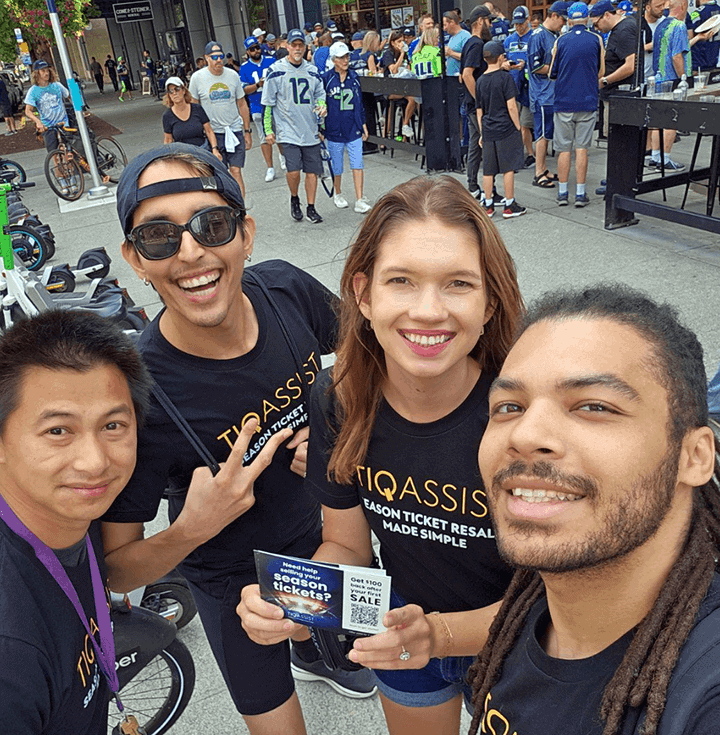 TiqAssist Visits Tailgates Across the Country
The TiqAssist team had a great time meeting NFL fans around the country! We had the opportunity to visit Kansas City, New York, Boston, Chicago, Denver, Seattle, Los Angeles, Philadelphia, Cincinnati, Dallas, and Pittsburgh on our tour, having informative conversations with season ticket holders along the way. Like many diehard fans, they needed ways to resell their tickets, and were excited to learn about TiqAssist! It's safe to say that we had the time of our lives being out in the wild with dedicated NFL fans! We enjoyed connecting with this community and could feel the energy when we passed out TiqAssist swag!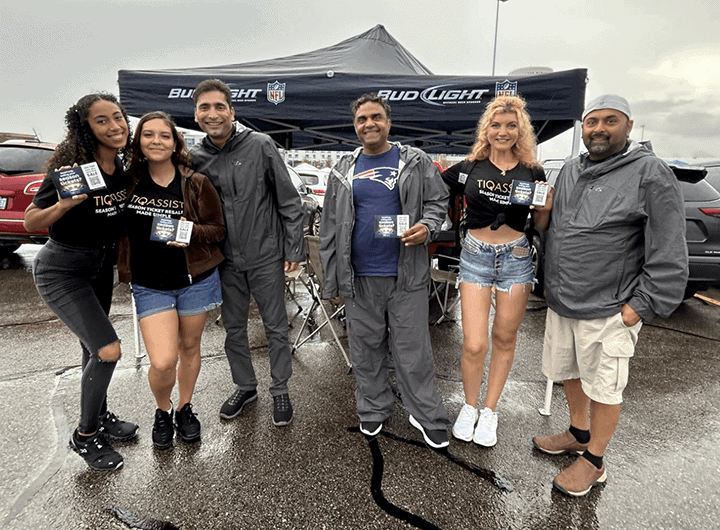 Season Tickets Holders Embraced Us
Our tailgate adventures left us fulfilled and excited to help our season ticket holder community. When it comes to NFL season ticket resale, there's no partner like the experts at TiqAssist. As football fans and season ticket holders ourselves, we know that selling unused seats is easier said than done. That's where we come in. When you list with TiqAssist, we guarantee that your tickets will sell. If they don't, we'll buy them from you at the market price. Either way, you win. Contact us today for more information about how TiqAssist can help you maximize your return on investment.
The Tailgating Community is Alive and Well
Whether you're a seasoned tailgater or a first-timer looking for a unique pregame social experience, we saw so much camaraderie, good food, fun drinks, and the spirit of sportsmanship alive and well! Fans packed the parking lots early, getting hyped for football with old friends and meeting new diehards like themselves. Moreso now than ever, NFL ticket sales are at an all-time high, and it was great to see so many people excited to see their favorite teams. Now is the best time to try TiqAssist and get you back into the fun of the fandom free of worries about ticket resale.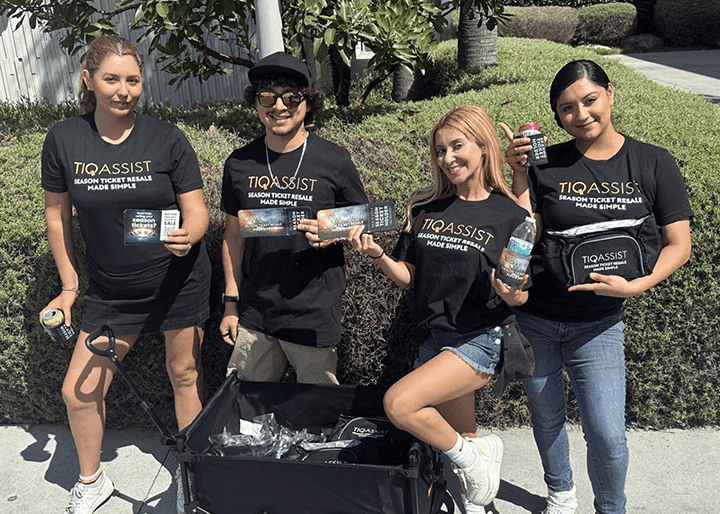 NFL Fans Know How To Do Fun
We couldn't be happier to see fans across the country embracing the spirit of sports through lively conversations, throwing around the football, barbecuing great food, and building an all-around memorable experience before the games even start. TiqAssist wants season ticket holders to forget the hassle of reselling tickets and get them back to being full-time fans!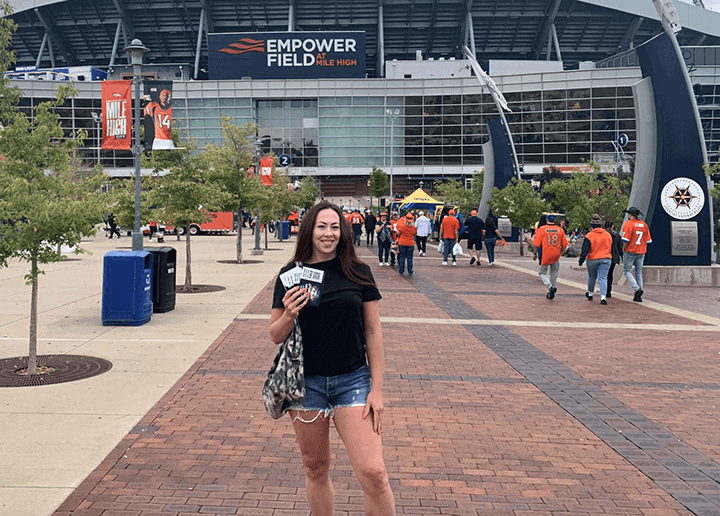 It's All About Traditions with NFL Fans
Many fans told us about their decades-long family traditions of pre-game meetups, enjoying their shared love for football. When we asked why, it was revealed that it worked as a tie that bonded their families together and created a sense of togetherness. Traditions create feelings of nostalgia each year that passes, and we loved that NFL fans weren't shy to include us in their most cherished memories.
Simplify Your NFL Season Ticket Resale Journey
Choose TiqAssist and rediscover the joy of being a dedicated fan. Embrace the camaraderie, relish the traditions, and savor every moment of NFL football worry-free. Contact us today and let TiqAssist transform your game day experience!
Start selling
with tiqassist
Powerful technology and dedicated selling experts that sell your season tickets for you.
Start Selling Today