< Back
General
| Feb 26, 2021 |
3
min read
FAQ: Season Ticket Ownership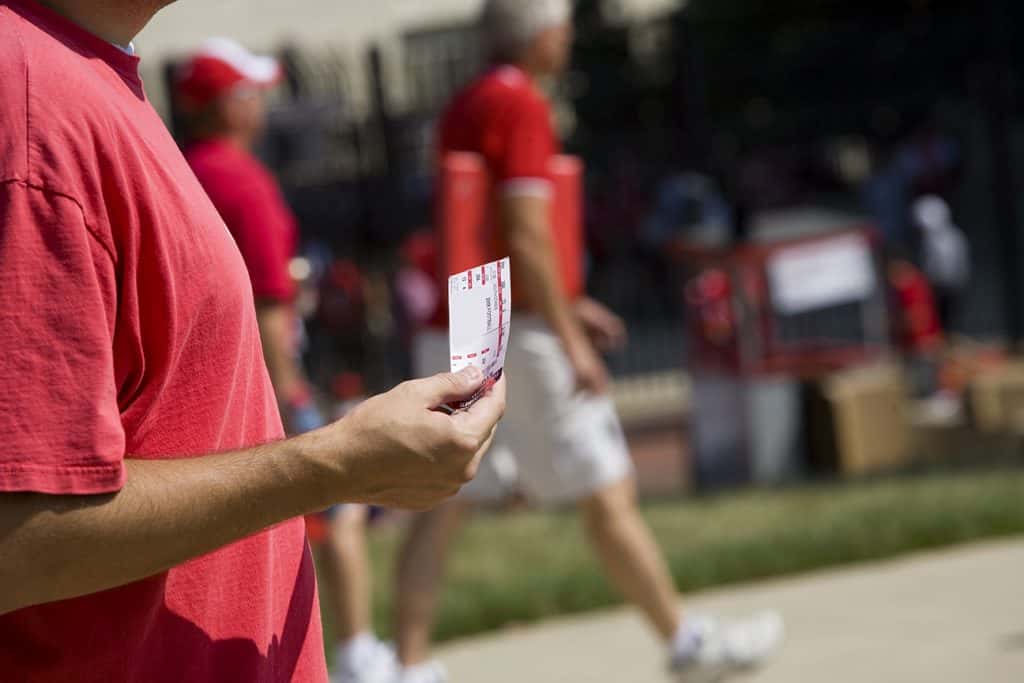 FREQUENTLY ASKED QUESTIONS: SEASON TICKET OWNERSHIP
How does one go about inquiring for season tickets, is it directly with the team?
YES!
Usually, when inquiring about season tickets, individuals will reach out to the franchise of their choice and make an appointment with a consultant to discuss seating options and financing. We advise always to contact a team directly and handle every matter with the licensed personnel. In the past, we've heard about sports fans attempting to purchase season-long ticketing packages from Stub Hub and VividSeats. We highly recommend against this path. By reaching out through third party ticketing platforms, one is running the risk of buying the incorrect tickets. Additionally, in buying through Stub Hub or VividSeats, one is paying the same or even more money for tickets without receiving any of the coveted perks that comes with becoming a season ticket holder. It becomes more convenient and worthy to purchase through the team directly.
If anyone has any, more detailed questions about this process don't hesitate to contact us to set up a season ticket consultation.
Is it worth it?
THIS ANSWER OFTEN DEPENDS ON THE INDIVIDUAL; HOWEVER, WE'VE CREATED A LIST OF REASONS WHY WE BELIEVE THE ANSWER IS YES!
-PERKS!
There exists a plethora of perks when purchasing season tickets directly with the Team. Pre-Covid, franchises hosted special VIP events for their clients that feature current players or former all-star Legends. The Miami Heat, for example, several times invites season ticket holders to autograph sessions where individual interacted with players like Dwayne Wade and Chris Bosh. The Dodgers even allowed season ticket holders to attend exclusive batting practices and try their luck at being in the action on the field. Additionally, Fan events welcome season ticket holders to bond with each other through special game viewings, exclusive stadium tours, pre-sale of playoff games or VIP seating options & direct access to the team.
-INVEST
There also exists an investment factor to owning season tickets, which, we believe, adds value to the owner's experience. As a passionate sports fan, any season ticket holder will want to attend all games, however, we understand that life happens. Listing seats for a game may serve as a way to earn back any "lost" money for not attending. Some fans even end up breaking even from listing their seats with us, depending on the amount or importance of a game. If one attends more than 10 games, the investment is already worth it.
-SPORTS FAN
We at TiqAssist are huge sports fans. We enjoy the comfort of an established seat to watch our team take on any rivals. There is nothing better than sitting with other season ticket holders as you support your team through moments of triumph or frustration.
Can I sell the seats for games I don't attend?
YES!
When receiving one's season tickets, the individual can choose which games to attend and which to sell.
We at TiqAssist specialize in doing this step for you- season ticket ownership made simple. We worry about this so any season ticket holder doesn't have to. With us, the owner receives their own personalized app where they can then list and unlist their tickets in seconds. Among other features, the individual sets their minimum price so that no ticket will sell under that number without their permission and if it doesn't sell for some reason, we purchase that ticket so the client does not lose money in not attending.
Through the company, we promote the ticket on all major platform, reaching 80-90 percent of buyers. A ticket will rarely, if ever, go unsold.
Is there financing when it comes to season tickets?
IT DEPENDS.
This answer usually depends on the franchise and their policies. Each team will handle the financing of season tickets in their own manner. The normal spectrum of options starts at a payment method of three deposits, while the other extreme details an occasional 12-month payment plan. One would have to directly discuss their options with the ticketing assistant on how to best pay for a coveted season ticket.

Start selling
with tiqassist
Powerful technology and dedicated selling experts that sell your season tickets for you.
Start Selling Today