< Back
NFL
| Feb 26, 2021 |
3
min read
Each NFL Team's Season Ticket Plan For COVID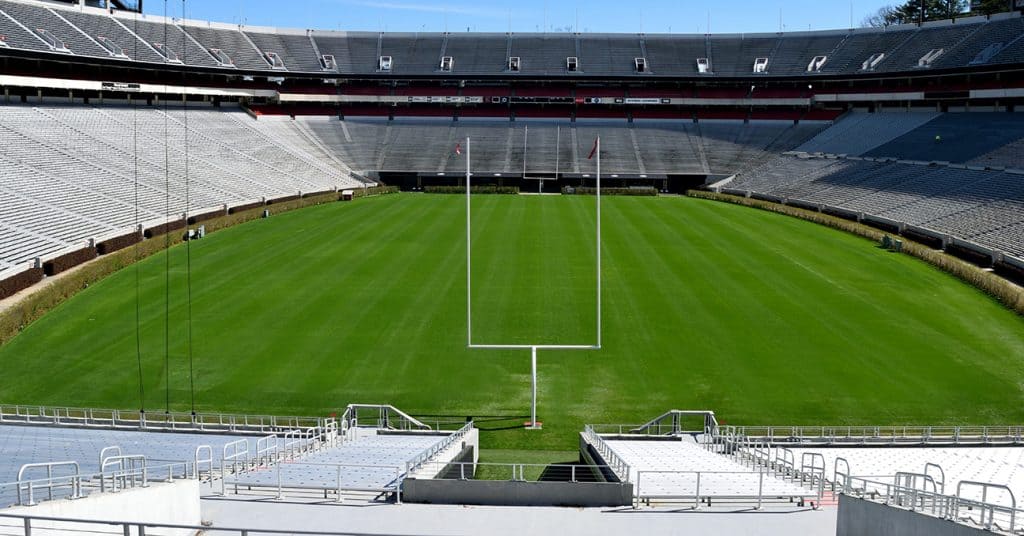 The past few weeks have been quite eventful across the NFL, with 29 teams communicating their plan of action to address COVID concerns for season ticket holders. The Baltimore Ravens were hoping to get local approval for 14,000 fans, or roughly 20% of M&T Bank Stadium capacity. The franchise thinks this will allow fans to attend games while providing a safe experience through appropriate amounts of social distancing in the stadium. Since the Ravens July 8th announcement, many more teams have followed suit with similar announcements.
There are two prevalent options that teams are providing to their season ticket holders: an opt-out, or a deferral. Opting-out means that season ticket holders can choose to not buy their 2020 Season Tickets. A deferral means the team is immediately crediting you for the 2020 games that you already paid for.
There are nuances for each team, but if you opt-out or the team automatically deferred your 2020 season tickets to 2021, you will receive credits based on how much you already paid towards the 2020 season. Those credits can be used towards 2020 single-game presales, 2021 season ticket payments, or you may request a refund.
"all clubs will have in place a policy under which, if a game is cancelled, or is played under conditions that prohibit fans from attending, anyone purchasing a ticket directly from the club (i.e., season tickets, group sales and/or partial season plans) will have the option of either receiving a full refund or applying the amount paid toward a future ticket purchase directly from the club." -Roger Goodell
---
Season Ticket Membership Opt-Outs or Deferrals
AFC Teams – Bengals, Bills, Broncos, Browns, Chargers, Chiefs, Colts Dolphins, Jaguars, Jets, Patriots,
Ravens, Steelers, Texans, Titans NFC Teams – 49ers, Bears, Bucs, Cowboys, Eagles, Falcons, Giants,
Packers, Panthers, Rams, Saints, Seahawks, Vikings, Washington Football An incentive we've seen
offered to not take the refund (i.e. keep as an account credit) is receiving priority access to the
single-game presales for 2020 games. In these cases, season ticket holders that took the refund
would be second in line behind those that kept the credit in their season ticket account. Note, after
season ticket holders have their presales, then the general public would get the last chance at
seats (should there be any).
Remaining Teams
For the remaining 3 teams that haven't made detailed announcements yet, many have updated
their refund policy to explicitly state that for any games canceled the team will provide a full refund
(including all applicable fees). The Lions, Raiders, and Cardinals are still a bit unclear on whether
there are options available or if you have to wait until a game isn't played to be offered a refund.
Please stay tuned on this blog and follow us on Instagram, Facebook, or LinkedIn
to keep up with the latest information.
TiqAssist understands that season ticket holders have a lot to consider when making an opt-out
decision, and choosing between taking the refund or deferring for next season. Please contact us
if you have questions or schedule a free consultation to speak with an NFL reselling expert.

Start selling
with tiqassist
Powerful technology and dedicated selling experts that sell your season tickets for you.
Start Selling Today