< Back
General
| Feb 26, 2021 |
4
min read
Buying Season Tickets during COVID-19: A Guide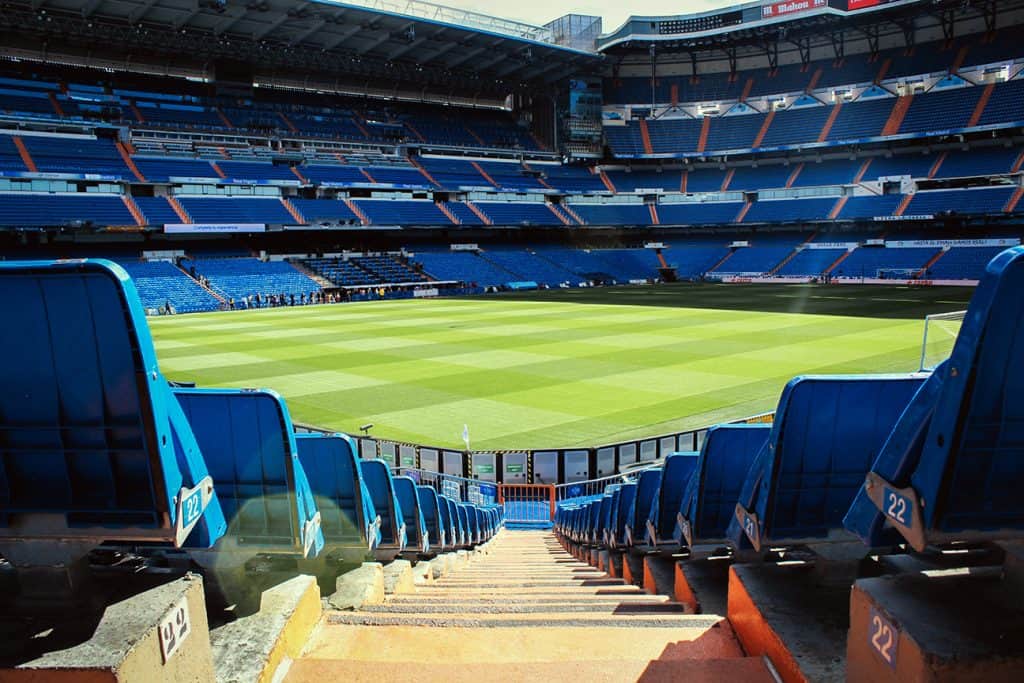 Are you thinking of purchasing season tickets right now but confused on the how? Don't worry, we have you covered!
TiqAssist recently spoke with a sales representative at Crypto.com Arena; (previously named Staples Center) to provide an insight for fans on the verge of becoming new season ticket holders. The following article addresses the questions that individuals find daunting prior to reaching out to a franchise's representative, specially during COVID-19.
Believe it or not, now is a great time to inquire about season tickets or add your name on a waitlist. Franchises recently alerted supporters about reduced wait times for season tickets and new buyer-friendly options for the first time in years. Given these unprecedented times, however, tough questions must be asked. Luckily, we got the answers.
How will franchises address the updates to the 2021 schedule?
The NBA and NHL recently released their schedules, announcing abbreviated seasons. As a result of a shorter season, less home games will be offered to fans. Additionally, certain teams revealed their first quarter will be played without fans, thus inspiring the question: why inquire about season tickets now?
To combat the issue, certain franchises will begin offering half season ticket memberships. The Miami Heat, for example, recently boasted about the updated benefits that come with owning season tickets for half the season. The perks include savings packages, flexible payment plans and priority access.
Teams like the Utah Jazz and Orlando Magic, on the other hand, remain the frontrunners in welcoming back fans for this upcoming season and revealing that season ticket holders will be on top of the list of those admitted into the arena.
Other teams currently offer buyer-friendly packages that would take effect during the 2021-2022 season, thus eliminating any risks of turning away fans at stadiums.
Despite an odd structure to the schedule, benefits and perks will be offered to combat the rarities of the upcoming season.
Each team holds a different solution to this problem and fans in attendance remains the highest priorities for teams. This abbreviated season should not frighten fans from reaching out to their sales representatives. In completing a phone call, you may be able to get a ticket package now, or be eligible for a desirable spot on the waitlist that may come to fruition in the next few years, post Covid. Any fans putting in the ground work at the moment might receive the greatest reward in the future.
Who gets first access to stadiums this season?
As we understand, this is one of the most asked questions of the preseason. Given limited capacity, fans remain inquisitive about who will be given priority once the doors open to welcome back individuals. Franchises announced a commitment to season ticket holders by rewarding loyalty with priority access- but the how remains in question. Certain teams revealed a first-come, first-serve basis that will be offered to season ticket holders once available. In other words, all season ticket holders will enter a pre-sale for each game and treat it like a normal sale with a limited clientele pool. Other franchises will make season tickets available based on tenure, thus the older the membership the higher the likelihood of securing access.
Each franchise will award access differently, so make sure you understand how they'll decide on stadium access before you commit.
How do refunds work if fans can't attend the game?
Generally, we've seen teams become more reasonable in how they've refunded their customers. For teams that employed variable pricing (assigning a different cost to each game), the math was pretty simple. Refund season ticket holders 100% based on the "variable price" for the games cancelled.
That said, we did see some teams refund only 60% of the ticket cost based on non-buyer friendly terms built into the contract. We advise you to read the contract thoroughly, with a perspective of "what happens if the team cancels my tickets due to no/limited seating capacity". You should also ask the rep for details on the refund policy and ensure that the language is straightforward and understandable in the contract.
Additionally, looking into whether that refund is literally a refund, or actually a credit towards the following season becomes vital. There can be a huge gap between seasons, so from a cash flow perspective that could make a huge difference for certain fans.
How do seasons that get cancelled affect the multi-year contract I signed?
Some teams require you to sign a multi-year contract to get season tickets. Generally we see that situation for premium/club seating. Most teams will just extend the contract by one year if the entire season is missed. Be mindful that a 3-year contract could extend longer, which may be important based on how settled you are in that city.
Additionally – those multi-year contracts tend to include price escalators each year, for example the season ticket cost will go up by 3-7% each year. Check if those price escalators apply if a season gets cancelled in your contract.
When do payments start, and what is the payment schedule?
As mentioned, many teams now offer more flexibility than usual with regards to payments. This might include smaller down payments, or spreading out the payments over more months.
While the option reads great for this season – ask what the payment schedule is expected to be for the following season. Teams might revert to their normal payment schedules, which might require you to pay more money up front, and complete payments much earlier. This might impact how you think about teaming up with friends on the tickets.

Start selling
with tiqassist
Powerful technology and dedicated selling experts that sell your season tickets for you.
Start Selling Today