< Back
NFL
| May 9, 2022 |
6
min read
Best Ways to Sell NFL Tickets in 2022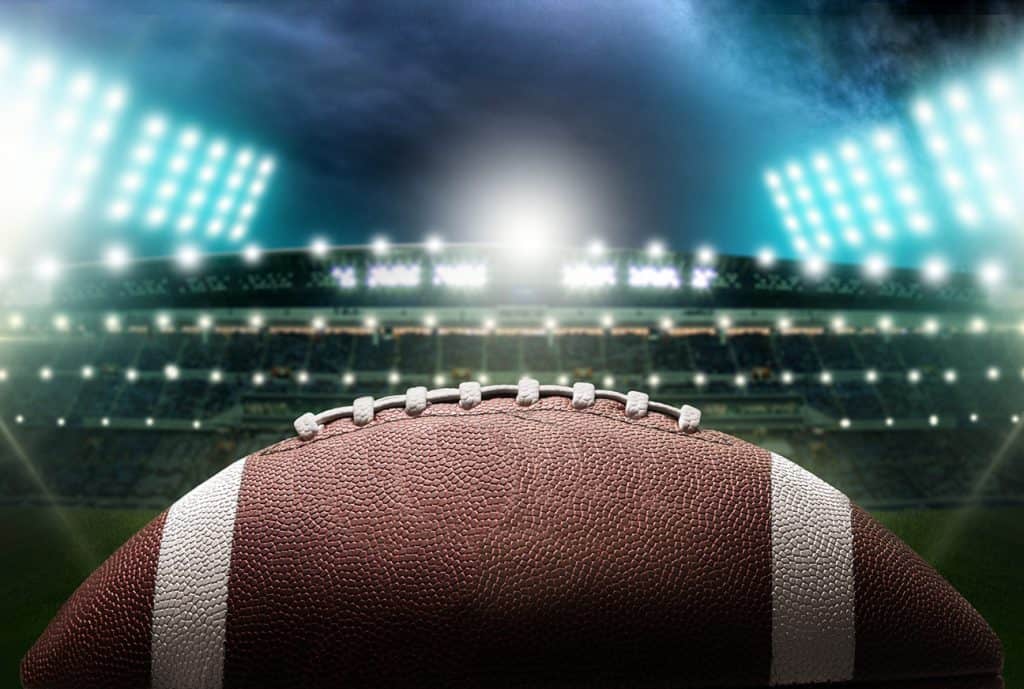 NFL ticket resale for the 2022 season kicks off with the NFL schedule release on May 12th. The opponents for all home games have already been determined; it's just a matter of what date the game will happen.
The NFL schedule release typically is announced within two to three weeks of the NFL draft (the draft is happening April 28-30th this year). The NFL schedule release is the best time to sell your tickets in terms of ticket prices, so it is an exciting day for season ticket holders in many different ways.
It should be an exciting NFL season with the Tom Brady returning for at least one more year with the Tampa Bay Buccaneers, the Los Angeles Rams trying to defend their Superbowl title, and the blockbuster trades of Russell Wilson, Deshaun Watson, and Davante Adams.

Other key dates to get excited for in the NFL calendar are:
The opening of NFL training camps, which usually begin in mid-to-late July
The first NFL preseason game Thursday, Aug. 4. The Las Vegas Raiders will be facing the Jacksonville Jaguars in the NFL Hall of Fame Game in Canton, Ohio.
The NFL Regular Season Kickoff is on Thursday, Sept. 8. Generally, the first game of the NFL season is hosted by the winners of the previous Super Bowl, which would be the Los Angeles Rams at their home, SoFi Stadium.
Selling Strategies for NFL Tickets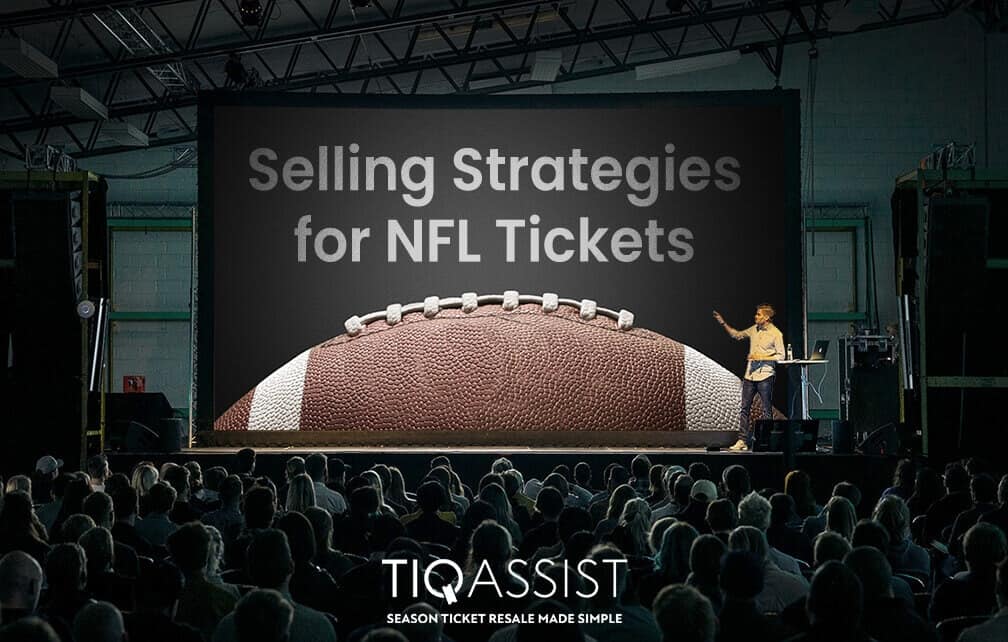 These tips will help you sell at the best price. Essential for season ticket holders.
Sell Your NFL Tickets On Schedule Release Day
No question, the best time to list your seats is once the NFL schedule is released.
It is a seller's market.
There is a lot of media coverage around the NFL schedule release. This kicks buyers into action, with die-hard NFL fans locking in tickets for the games that excite them the most. Given supply is very limited at the NFL schedule release, it's a seller's market that you want to be in.
Early buyers will pay more.
Many NFL ticket buyers plan ahead, given certain teams or players may only come into town once every six years. Secondly, many NFL fans plan a vacation oriented around seeing their favorite team on the road, so they buy in advance.
Sell before key injuries happen.
Key injuries ruin resale value – sell as many tickets as you can before your QB or other star players go down. The high rate of season-ending injuries in the NFL puts you at risk of having to sell a lot of games below cost, so sell as early as you can.
You can lose value when the initial fan excitement drops.
There is generally a sales lull between late June to late July. You want to take advantage of the nice spike in buying demand when the schedule is released in mid-May that lasts till mid-June. From there, unfortunately, the buyer excitement cools off a bit until preseason is in sight. By preseason a lot of your fellow season ticket holders have gotten around to listing the tickets, which generally causes the market to drop.
Sell preseason and other low-demand games first, and price it to sell fast
NFL preseason drives the least interest of all major pro sports, so you will want to sell preseason quickly before prices drop too far. The same goes for games where softer opponents like the Jacksonville Jaguars, Houston Texans, Detroit Lions, and Carolina Panthers are in town.
NFL starters barely play in preseason games.
It's no secret that, across all major sports, starters don't play a lot in the preseason. But of all sports, NFL starters play the least in the preseason. Sometimes key NFL players won't even play in the preseason, given the high injury risk. In many other sports, the starters play up to half the game or more, making preseason games in those sports more fun to attend.
Lots of supply on the market.
Season ticket holders mostly skip the preseason games and games where the opponents lack star power. So when these games near, you are competing to sell against what feels like an entire stadium full of unsold tickets, making even giving away the tickets a challenge.
Buyer demand is strongest at the schedule release.
There is, however, a fair amount of demand at high prices the first month after the schedule is released, so take advantage of that. Don't get too greedy pricing above the market, as if you miss, prices will fall pretty fast.
Get the final four home games listed ASAP, if your team may fall out of playoff contention.
Once the team loses sight of playoffs, fans lose interest which leads to high supply and low demand, and prices tank.
Pay off your payment plan as soon as possible.
While a 0% interest payment plan seems great on the surface, you can't list tickets that are not paid in full. Delaying reselling your listings can cost you significantly in the end via the lower resale prices that you are likely to encounter as the game nears.
List Your Tickets On Every Major Resale Marketplace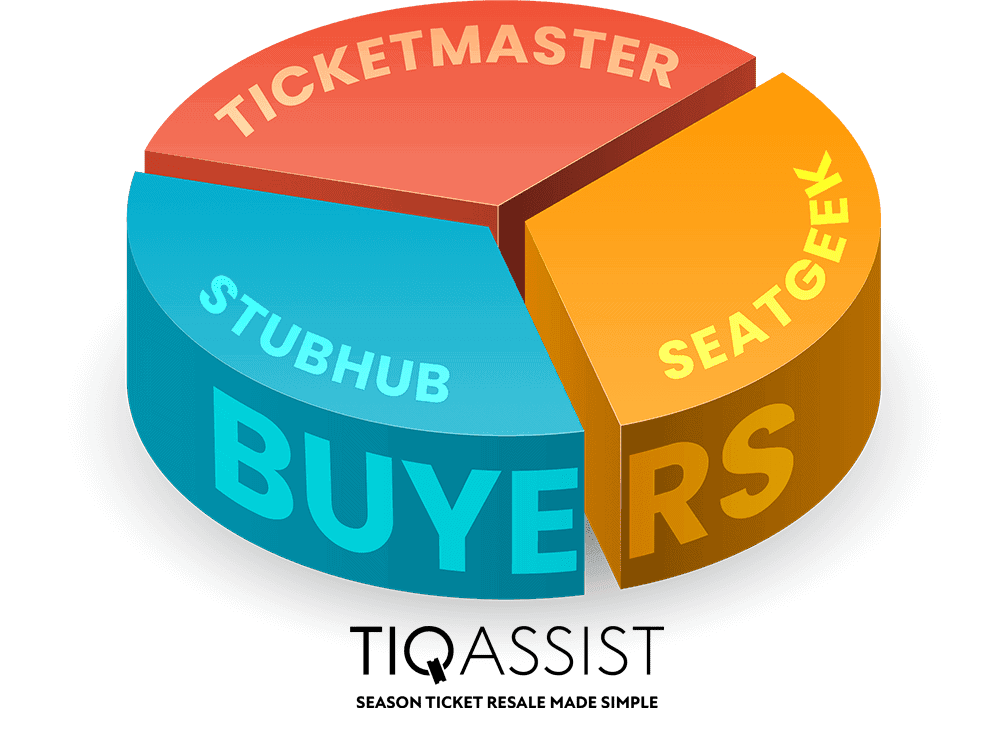 Generally, leagues have just one official resale marketplace they partner with. The NFL is the only sport to have multiple official resale marketplaces, with the three marketplaces being Ticketmaster, Stubhub, and Seatgeek. This is great for buyers, as it's more likely their platform of choice has officially verified tickets.
You may reach only 20% of NFL buyers if you list on one marketplace.
The downside though for sellers is that buyer demand is split across multiple sites. So if you are only listing on one platform, you might be reaching just 20% of buyers out there.
Have professionals sell your tickets for you.
Certain professional ticket resellers have the tools to list on all major platforms simultaneously without the risk of a ticket double-selling. In addition to listing on Ticketmaster, Stubhub, and Seatgeek – professional ticket sellers will also list on other popular sites like VividSeats, Gametime, TickPick, and broker-to-broker exchanges. This allows professional ticket resellers to reach essentially 100% of buyers, increasing their chances at a great sale price.
TiqAssist provides services for season ticket holders looking for a professional to sell games they can't attend. Between listing your tickets on 10+ resale marketplaces, guaranteeing your tickets will sell, and not having to lift a finger to sell your tickets, you'll enjoy being a season ticket holder again! Learn more at tiqassist.com.
Pricing Tips for NFL Tickets
Pricing can vary significantly by the marketplace.
We typically look at Ticketmaster, Stubhub, and SeatGeek to price our tickets, and the prices can vary wildly between the three. Sometimes one marketplace doesn't have much supply on-hand, which can lead to prices that are unrealistically high. The marketplace with the higher number of listings is likely to be a better proxy of what the true market value of the tickets.
Only Price Tickets Against Your Side of the Stadium
While the concept of a home side and visitor side exists across most sports, that phenomenon and culture exist the strongest in the NFL.
Your seats are on the "home" side:
Compare to similar-quality sections and rows on the home side. For example, if your seats are on the 30-yard line, look at seats between both 30-yard lines on the home side, and make sure they are within five rows of your seats.
Your seats are on the "visitor" side:
Compare to similar-quality sections and rows on only the visitor side. For example, if your seats are on the 30-yard line, look at seats between both 30-yard lines on the visitor side, and make sure they are within five rows of your seats.
Your seats are in either of the end zones:
Compare to similar-quality sections and rows on both end zones of the stadium that are plus/minus five rows from you. If you are closer to the corners, you can price your tickets slightly higher.
After you identify the seats to compare against, we recommend pricing towards the lower end of the prices you see. That way, you can sell quickly before the market drops.
Pay particular attention when pricing this year to hot visiting teams such as the Dallas Cowboys, Green Bay Packers, Pittsburgh Steelers, Las Vegas Raiders, Tampa Bay Buccaneers, Los Angeles Rams, Denver Broncos, and the Kansas City Chiefs.

Article Summary
The 2022 NFL schedule will be announced on May 12th, which is the absolute best time to sell tickets. For the games that you can't attend, in order to get the best resale value, list your NFL tickets as early as possible and price competitively. Price your tickets based on reasonably-priced tickets in seats near your yard marker or view of the field.
Lastly, leverage professional ticketing services to fully manage selling your tickets for you. That way you can simply be a fan, and let someone else do all the hard work for you!
If you enjoyed this article, then you'll love having TiqAssist's selling experts and technology fully manage selling your tickets for you. Learn more at tiqassist.com.
Start selling
with tiqassist
Powerful technology and dedicated selling experts that sell your season tickets for you.
Start Selling Today