< Back
General
| Dec 23, 2021 |
6
min read
Best Tips for Pricing Tickets On Resale Marketplaces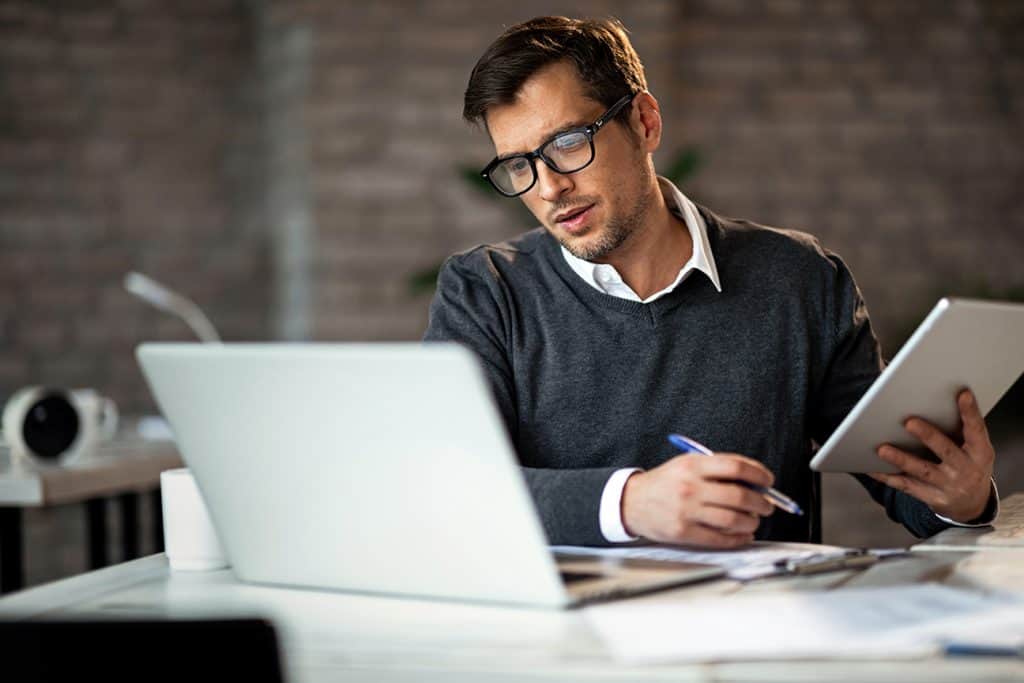 We know most season ticket holders can't make it out to all the home games in the schedule, so resale is a necessity. That's understandable – whether it's weekday games that end too late at night, weekend commitments, or you need to resell the most valuable games to finance your season ticket investment.
Over our 5 years and $6M+ in tickets sold across the nation, we've gathered a lot of data and insights around what moves the resale ticket market up and down. When you price your resale tickets, there's a variety of factors that will determine both the optimal price and direction the tickets will go. Following is a cheat sheet on how to price your resale tickets on the various marketplaces.
Challenges to pricing your own tickets
You are not alone if you find it time-consuming and stressful to get your tickets sold on your own. There's a variety of hurdles that you need to overcome to successfully sell your tickets.
Listing on marketplaces that have a fraction of overall demand

Nowadays there is a broader selection of marketplaces that buyers use, which means that wherever you list your tickets, you are missing out on a majority of the demand. No marketplace out there has more than 30% of buyer demand, which limits your chances of selling for the optimal price.
Too many season ticket holders don't know how to price their tickets
We commonly hear clients say they see neighboring listings for double what they are listing for as justification for pricing the tickets higher. If you still see the listing there, that by definition means that buyers don't want to pay that price. If they did think the listing was a fair price, the listing wouldn't be there anymore. That's why we encourage pricing relative to the cheapest comparable listing to price your tickets. The fact that the cheapest listing hasn't sold yet means it is overpriced, but at least it's the least overpriced and thus the closest to true market value.
Competing against professional ticket resellers who leverage exclusive pricing tools
A majority of listings are owned by professional ticket resellers, many of whom have access to pricing tools that allow them to get a more comprehensive view of the market and have their listings repriced to the market automatically (every few minutes). That means you are competing against sellers with better tools and experience.
Marketplaces giving outdated pricing recommendations, or no recommendation at all
Many marketplaces will recommend a price based on past sales for the event. While that sounds reasonable, given that prices in general drop as you approach the event, that means you are pricing on outdated information. What someone sold their tickets for four months ago has nothing to do with how you need to price your tickets today.
An extra challenge is that if you own premium seats, many marketplaces won't even make a recommendation on how to price your tickets. This is understandable, as resale marketplaces that rely purely on algorithms (and not human selling experts that will go the extra mile) won't be able to produce recommendations for seats that are unique.
Identify comparable seats
First, look at comparable resale listings to determine how you need to compete against seats similar to yours.

Identify the marketplace with the most number of comparable seats
The lower the number of comparable seats the marketplace has, the more likely you are to overprice your tickets. So look at Ticketmaster, Stubhub, VividSeats and SeatGeek to get a feel for which marketplace best represents the broader market for your team.
This is especially true if you have premium seats – those types of seats tend to get listed less frequently relative to other parts of the stadium. That means both you and other people listing have less data points on how to price the tickets, which creates a large spread of pricing that is hard to make sense of.
Pro tip: Certain marketplaces will show buyers an artificially reduced "up-front" price, so that makes finding out what your competition is actually listing their tickets for very difficult. Certain professional ticket resellers that you can work with are able to see the actual listing price, which allows for more accurate ticketing pricing.
Identify the sections that "mirror" your seats
A common mistake season ticket holders make is only looking at their section, as it is highly unlikely that a buyer will only search for your section. Also many resale marketplaces in the spirit of making the buying experience easier will either only show the best deals across the stadium or show at the very top the best deals across the stadium. If you price high, buyers will have to scroll a lot to see your listing, decreasing the likelihood that your tickets sell.
Comparable resale listings are listings that are both:
Plus or minus 5 rows from you. The higher up your seats, the more rows back you may want to compare to.
Similar or closer in distance to the middle of the action. Middle of the action is:

Basketball: Midcourt
NHL: Center ice
Football: 50 yard line
MLB: Home plate
MLS: Midfield
Find the cheapest seats that meet the above criteria
Then price above or below based on the below information. You will see many comparable listings at very high prices, these generally are driven by season ticket holders who either have unrealistic expectations or are willing to not attend the game if they are able to sell their tickets for far above market value. It's unlikely to get a sale above what neighboring seats are listed at, but every now and then you get a buyer who doesn't know how to find the best value tickets and grossly overpays.
The more negatives apply to the game, the lower you should price your tickets relative to the competition because it's extremely likely the tickets will drop in price even more.
Negatives:
Selling within one month of the game. The closer the game, the lower the prices will be in general
Home team is likely not going to the playoffs or underperforming expectations
Key injuries to either the home team or the visiting team
Low resale value opponents, for example teams that won't make the playoffs, have minimal legacy, or don't draw well on the road
Monday/Tuesday/Wednesday games, Monday being the worst, Tuesday second worst
The game is part of a home back-to-back, a long homestand, or 3 home games in 4 days type situation
Bad weather in the forecast
Day games for team outside the NFL
NBA/NHL/MLB/MLS games on a Sunday during the NFL season
Positives:
Selling more than one month from the game. The further away from the game, the more you can sell your tickets for.
Home team is performing better than expectation going into the season
Great resale value opponents: either a legacy team, superstars, deep fanbase or a championship contender
Rivalry game
Major holiday (July 4th, Thanksgiving, Christmas, MLK)
Friday/Saturday/Sunday games (Saturday being the best)
Opponent is performing to or better than expectation going into the season

Summary
Pricing tickets yourself is a challenge, given you are competing against professional ticket resellers with more experience and better tools. Also, trying to determine the optimal price as you sift through vastly different pricing that you see from amateur ticket resellers adds another layer of complexity.
To overcome these hurdles, if you choose to sell the tickets on your own we recommend that you identify the right comparables and price relative to them based on the attributes of the game that we explained in the article.
———
If you enjoyed this article, you'll love having TiqAssist's selling experts and technology fully manage your ticket resale for you. Just click "List" for any game on your personalized dashboard and you're done!
To learn more about best practices around ticket resale and the top ticket resale marketplaces,
read our blog article on "How to resell tickets online."
Start selling
with tiqassist
Powerful technology and dedicated selling experts that sell your season tickets for you.
Start Selling Today