< Back
NFL
| Feb 26, 2021 |
3
min read
2020 NFL Season Updates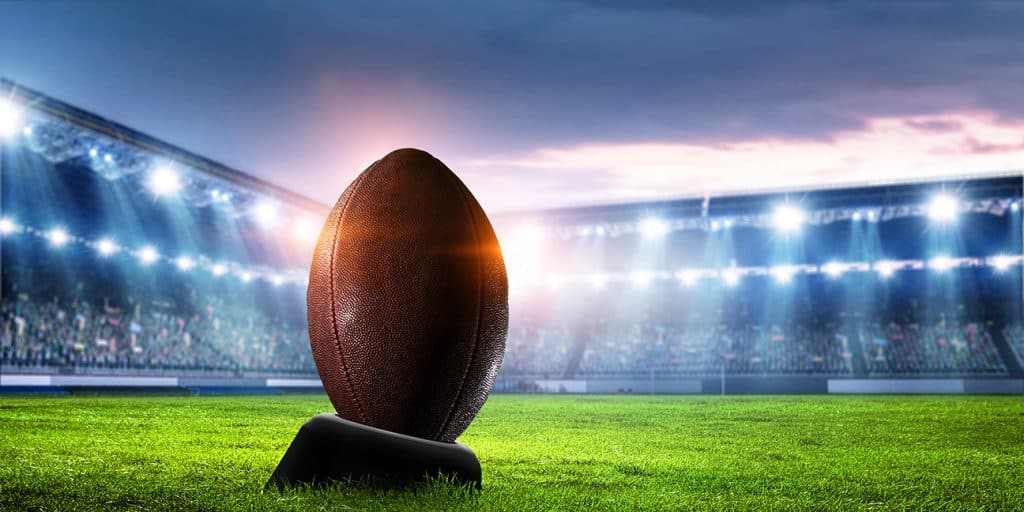 The following information details each NFL team's efforts to manage the 2020 season with fans during the pandemic. This post will be actively updated in accordance to new announcements.
All franchises have offered season ticket holders the opportunity to receive a refund for their 2020 membership or relocate the funds towards the 2021 season and obtain exclusive, priority benefits.
The news is not all bad. The following teams have been approved by their state to hold in-person games at some capacity. Dedicated fans will be able to experience 2020 NFL matches at a reduced population. In addition to spacing, franchises have announced a plethora of different Covid-proof tactics to deliver a safe, yet thrilling experience for football fans once again.
Plan to Allow Fans
– Dallas Cowboys (Exact capacity TBA)
– Indianapolis Colts (25 percent capacity limit)
– Jacksonville Jaguars (25 percent capacity limit)
– Kansas City Chiefs (22 percent capacity limit)
– Pittsburgh Steelers (exact capacity TBA)
– Miami Dolphins (20 percent capacity limit)
But what does this mean for season ticket holders?
Well, the norm has certainly changed to adapt to new restrictions. Most teams continue to offer season ticket holders the option to suspend commitment until the 2021 season, however, individuals who choose to stay will receive certain perks.
Though the Steelers have yet to announce the precise percentage of fans allowed in Heinz Field, season ticket holders are highly prioritized in attending. The Pittsburgh based team informed Ticketmaster and other third-party ticketing websites that their transactions have been canceled and refunded. Therefore, owning a season ticket is currently the only way into Heinz for the 2020 season.
Like the Steelers, the Jaguars announced to season ticket holders that they alone will seat 25% of the stadium, currently the only percentage allowed for 2020 games. Should the capacity grow in accordance to state regulation, other fans will be allowed to purchase tickets.
The Bills announced that season ticket holders who remain committed to the franchise will be offered priority seating in the event limited ticketing is allowed. The Dolphins added that their season ticket holders will be prioritized for suite access during the 2020 season.
The Cowboys, Colts and Chiefs will follow in the footsteps of others to prioritize season ticket holders in attending their 2020 games. Despite announcing the cancellation of normal season tickets, the Cowboys promised those with a membership the opportunity to remain first in line to purchase single game tickets.
Stay tuned on tiqassist.com for tips on how to secure single game tickets for your team.
While others remain inconclusive on the subject by continuing to "monitor the situation, two franchises, however, have prohibited fans entirely.
No fans through the 2020 Season
– Las Vegas Raiders
– Washington Football Team
The Raiders and Washington Football team both announced that season tickets obtained will be deferred to 2021.
Teams continuing to monitor the situation
– Arizona Cardinals
– Buffalo Bills
– Carolina panthers
– Chicago Bears
– Cincinnati Bengals
– Cleveland Browns
– Detroit Lions
– Los Angeles Rams
– Los Angeles Chargers
– Minnesota Vikings
– Chicago Bears
– Tampa Bay Buccaneers
– New York Giants
– New York Jets
– Philadelphia Eagles
Tampa Bay added that should in person games become available, 2020 season ticket holders may use their balance to purchase single game tickets, otherwise the option for a full refund remains available.
Other teams, however, continue to stay hopeful that starting October stadiums will be able to welcome back excited fans.
No fans through at least September
– Atlanta Falcons
– Green bay Packers
– New England Patriots
– Baltimore Ravens
– Seattle Seahawks
No fans through at least first home game
– Houston Texans
– New Orleans Saints
– Tennessee Titans
– Denver Broncos
– San Francisco 49ers
We will continue to update this article as more information becomes available.

Start selling
with tiqassist
Powerful technology and dedicated selling experts that sell your season tickets for you.
Start Selling Today