< Back
NBA
| Mar 28, 2022 |
7
min read
NBA Playoffs – Best Tips For Managing Season Tickets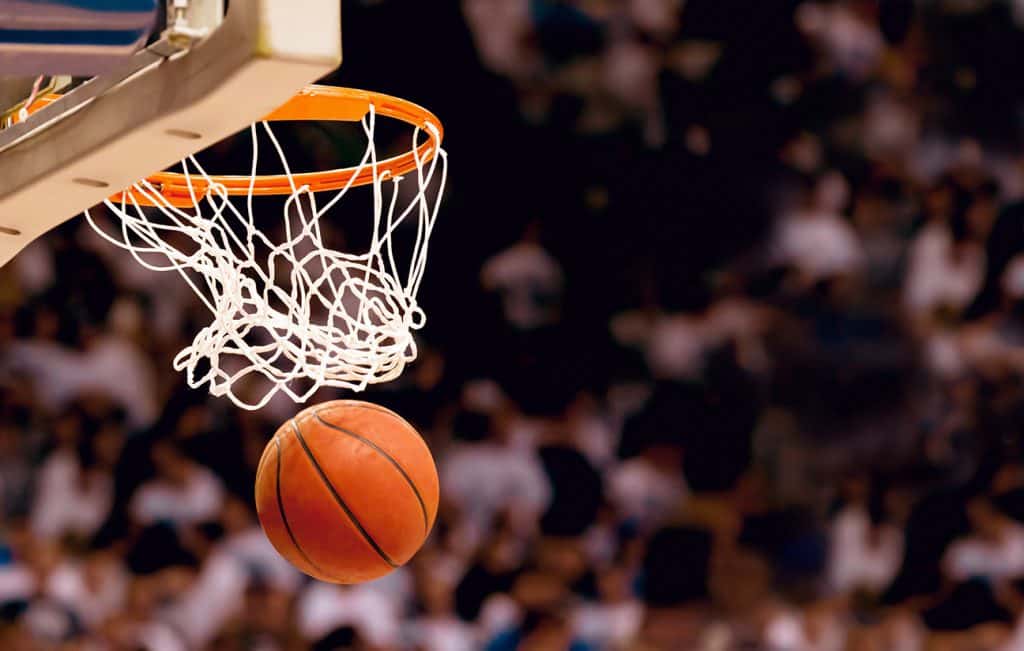 Welcome to the NBA Playoffs
The most exciting part of the NBA season is just around the corner, as the 2022 NBA postseason kicks off on April 12th! With four weeks left in the regular season, it's going to be a thrilling race to see which teams advance to the postseason.
NBA season ticket holders already are getting into the postseason action, as season ticket renewal deadlines for the 2022 playoffs and the 2022-2023 NBA regular season happen throughout March.
With this being the first NBA playoffs since 2019 with full stadiums and the NBA play-in games being relatively new, we've prepared a Q&A for season ticket holders to consider when buying and selling NBA postseason tickets.
Important dates and schedule for NBA Playoffs
The NBA postseason has quite the "March Madness" feel to them now, complete with it's own version of a "Selection Sunday". The teams that advance to the postseason are decided on Sunday April 10th, with four lucky teams (two per conference) making it out of the play-in tournament into the NBA Playoffs which start April 16th.
The stakes heat up in May, as the second round (also known as the conference semi-finals), Western and Eastern conference finals all happen. May culminates with deciding which two teams have advanced to the NBA Finals.
In June the crown is handed out to the winner of the NBA Finals, which start Thursday June 2nd and wrap up by June 19th at the latest in the event of a Game 7. We are almost assured of an exciting NBA Finals this year, as the star power of the top contending teams will make for games that fans won't want to miss!
Buying Playoff Tickets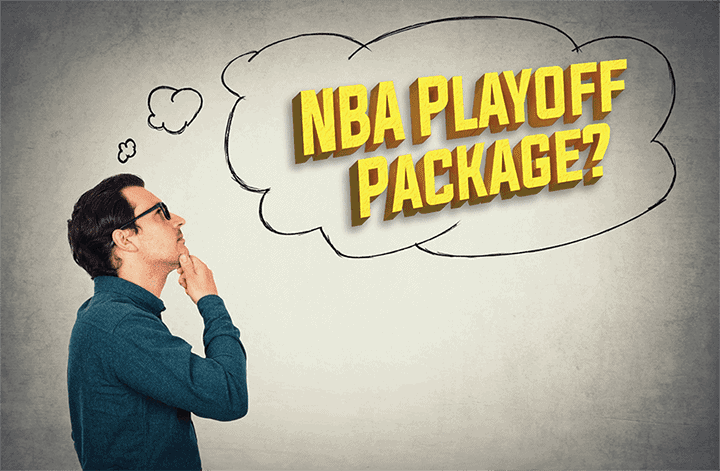 Should I purchase my playoff package?
You should get good value out of NBA playoff tickets if the team charges a reasonable amount and you follow all our tips below when you need to resell.
If you are unsure about whether to purchase your playoff tickets or are thinking of declining your playoff package, please email us at sales@tiqassist.com with your section/row/seat numbers and round-by-round cost information, and a selling expert will provide next steps.
Should I pay my playoffs off in full, or choose the "pay-as-we-go" payment plan option?
If you are able to afford paying your playoff in full, we advise doing so. A key benefit to this is that you can list your tickets immediately, which means you compete against much fewer sellers and get to benefit from the highest-volume sales periods.
Those paying using the "pay-as-we-go" method may not be able to list until the teams advances to the next round (sometimes with a slight lag), by which point a lot of the great sales have already happened.
Should I buy the pre-sale for additional playoff tickets?
It depends. It may be attractive if the team offers the additional playoff tickets with zero buying fees, but you'll want to do your research first. Look at the resale prices on Ticketmaster, Stubhub, and VividSeats; if the prices are already near the price you are going to pay, it's not worth the risk of trying to flip for a profit.
It does help if you buy three (or more) seats together, as pairs have a lot of selling competition.
We recommend avoiding buying additional tickets for game one of a series, as that game has the least turnaround time between the game being set and the game happening.
Selling Playoff Tickets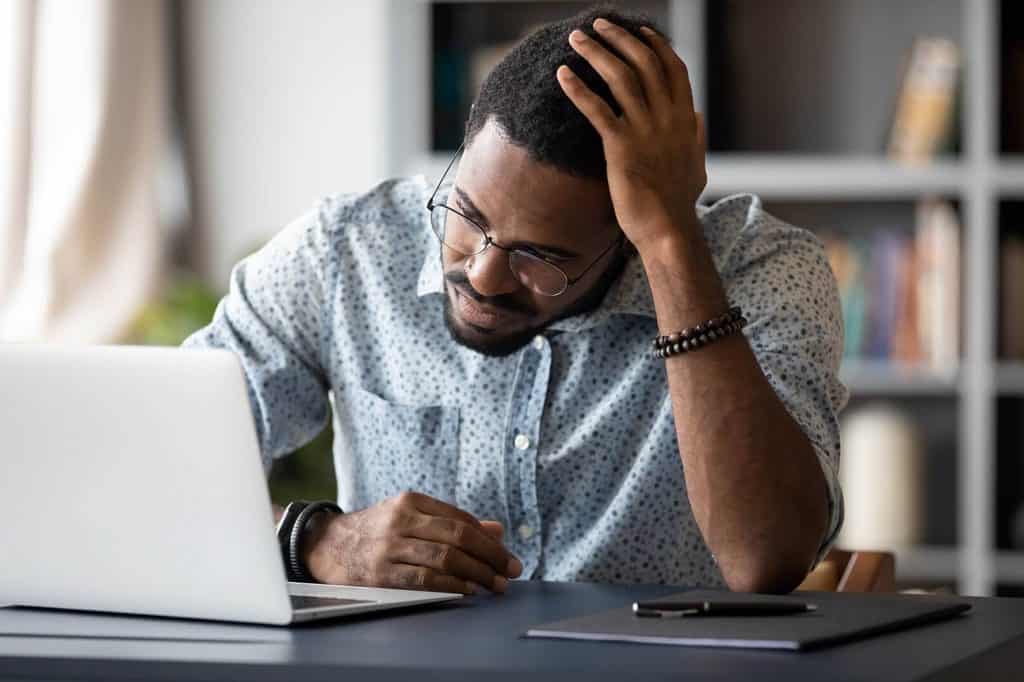 NBA Playoff tickets are MORE difficult to sell than regular season tickets.
Selling tickets in the playoffs is much, much harder than the regular season. Believe it or not, it's very easy to lose money if you don't stay on top of the very volatile playoff market. Not only do you have more dollars at stake given the cost of playoff tickets, but the market is more dynamic given the compressed time windows to sell tickets. Often times the day, time, and opponent are only announced 48-72 hours before the playoff game tips-off, which is terrible for sellers. It's often a firesale trying to sell out a whole stadium in that short time period.
The play-in tournament games can be the most challenging to sell. The play-in teams are only decided when the regular season ends Saturday, April 10th, and the opening play-in games happen Tuesday April 12th and Wednesday April 13th. That's just 48-72 hours to sell out a whole stadium, it's early-week games, and many fans have the mindset "we'll just go to round 1 if they advance". All facts that are definitely not good for sellers!
The first round isn't much better, as it also has compressed timelines. The gametimes and opponents won't be sorted out until as late as the evening of Friday April 15th, with playoff games starting Saturday at noon. That doesn't leave much margin for error when trying to sell your tickets.
Fans of teams expecting to make deeper playoff runs or have made deep runs in the past may choose to sit out both the first and second rounds. Milwaukee Bucks, Phoenix Suns and Golden State Warriors are prime examples of home teams where you may want to price more competitively.
"If-necessary" games (games 5/6/7 in a series) also can be challenging games to sell if you don't list early. For games 5/6/7 there are early sales at high profits to be had when the series is first locked in. If you miss that window, sales for if-necessary games often don't happen at high volumes until the game is locked in, which leaves potentially just 48 hours to sell.
Game 7's can create resale problems for the next round. If the winner would host the next round, that can lead to just a 2-3 day turnaround to sell tickets for Game 1 of the following series.
Lastly, buyers are getting more and more comfortable each year with last-minute ticket buying. The technology to make last-minute buying smooth is advancing, and the secret is out that buying tickets last minute on average is cheaper.
What playoff games will have the highest resale value?
High-demand opponents (Lakers, Warriors, Nets, your team's rival, etc)
Home Games, #3 and #4. Home Game 2 can yield a great sale price if you price competitively to start.
Evening games and weekend games
Potential clinching games
What playoff games will have the lowest resale value?
Low-demand opponents (Pelicans, Hornets, Clippers, Timberwolves, Hawks, Cavaliers)
Games that collide with key holidays. Mother's Day, Spring Break are prime examples.
Home Games 1 and 2. List these games ASAP or plan on attending. The key reason for game 1's poor sales performance is that there will be just 48-72 hours to sell the tickets after the date/time of the game is announced. Given people already made plans and it's too late to cancel, that leads to extremely high supply on the resale market and demand can be very low. Particularly for the noon/early afternoon games.
Day games and Monday/Tuesday games
Elimination games – particularly if home team down big in the series
Conflict with the local NHL team being in the NHL playoffs
What are the best tips to sell my NBA Playoff Tickets?
List as early as possible.
You can start selling your NBA tickets as soon as the resale marketplaces support it, which is generally in the first half of March. Take advantage of the various sales spikes that happen when:
Your team qualifies for the playoffs
The opponent is determined
The day/time of the game is announced
Each presale concludes on the team's official ticket site
The public onsale happens on the team's official ticket site
After #4 and #5 in particular, eager buyers flock to the secondary market to secure tickets in the event the team sold out of tickets. When TiqAssist is able to sell our tickets in advance of these events, we generally get sales prices 3-4 times higher than if we still have tickets after all these events have passed. It pays to list and sell early!
Price aggressively
(ie price at or even below comparable seats)
1. If you haven't sold within a few hours of #4 and #5 above, prices start falling very quickly as it can be a matter of days if not hours before the game happens. A stadium full of sellers trying to sell their tickets in just 24-72 hours leads to huge price decreases.
2. Based on the number of "low-resale-value" factors that apply to the game, you will want to price slightly below comparable seats. Pricing your tickets an extra 5 or 10% higher than the competition is not worth the risk of your tickets potentially falling 50% in value.

Article Summary
The NBA Postseason is just around the corner, so there are big decisions to make in terms of buying playoff packages and reselling games.
We generally recommend buying your playoff package, provided you follow the reselling tips mentioned in this article.
When reselling, the most important tip is to get your tickets listed as soon as possible. This is all the more important in the postseason, as time windows to sell are much more compressed and prices fall faster.
Secondly, price competitively to the market based on the game attributes we highlighted. Note that game one of a series is generally the lowest resale value game, given the limited time to sell the tickets.
These tips were written by our selling experts. Follow us on social media to get more up-to-date information and the latest tips to give you an edge when selling tickets.
———
We know most season ticket holders can't make it out to all home games in their playoff ticket plan, so selling tickets is a necessity. If you plan on reselling your NBA playoff tickets, you'll love having TiqAssist's selling experts and technology fully manage your ticket resale for you. Just click "List" for any game on your personalized dashboard and you're done!
To learn more about best practices around ticket resale and the top ticket resale marketplaces, read our blog article on Selling NBA Tickets and "How to resell tickets online."
Start selling
with tiqassist
Powerful technology and dedicated selling experts that sell your season tickets for you.
Start Selling Today