< Back
NBA
| Feb 26, 2021 |
5
min read
Buying Guide: How Much Are Lakers Season Tickets?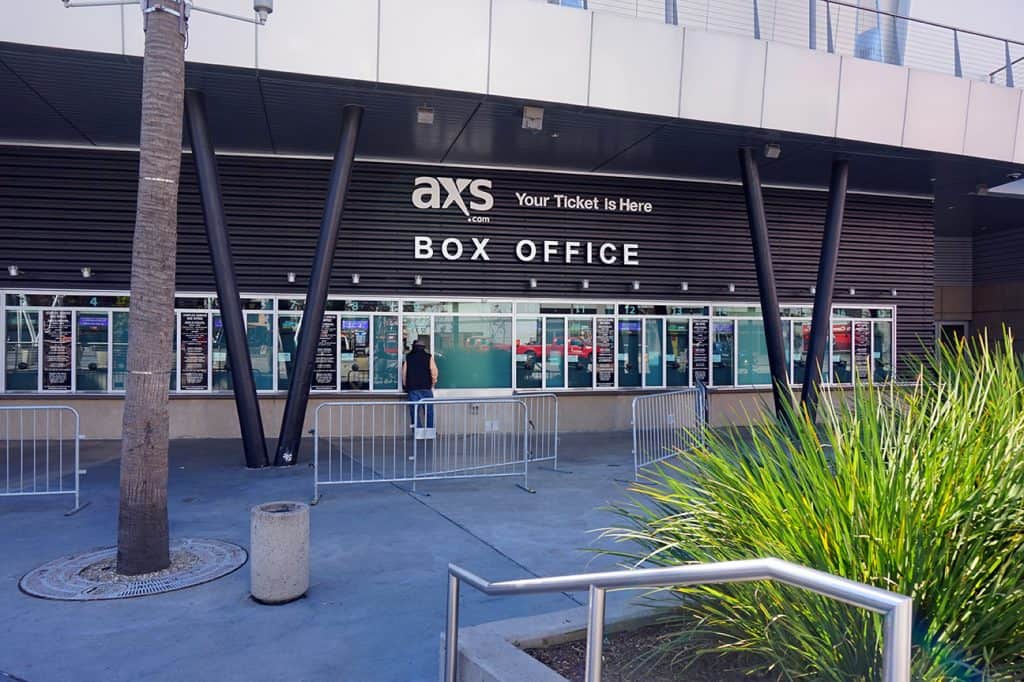 Being headquartered in Los Angeles, we get a lot of questions about how to get Los Angeles Lakers season tickets. How does the wait list process work? How long do I have to wait to get access to the season tickets? What is the season ticket cost and what are my options to finance the seats? How do I resell the season tickets after I get them? Is there a way around the wait list process? (Pro Tip: There is!) We're here to help and answer all your questions.
We recommend that you schedule a consultation with us before you consider taking our advice. We've included our tips, tricks and best kept secrets on securing and managing Lakers season tickets.
Los Angeles Lakers Waitlist
Many teams in the NBA have built up a waiting list of multiple years, with the Lakers being near the top in terms of waiting list length. Regardless of the waiting period, signing up for the waitlist is always the first step in the process and we urge fans to sign up! For Los Angeles Lakers season tickets, this preliminary step is a requirement.
Fans will normally wait 6-8 seasons before receiving the coveted phone call from a ticketing representative, but don't fret. While at first it may seem as though one's name is dreadfully low on the list, the spots move quickly, especially when a team goes through a down cycle. Many Los Angeles Lakers fans were selected from the waiting list during the six year playoff drought the team experienced towards the end of Kobe's career, leading up to Lebron James' arrival. Usually it takes a few down years for season ticket holders to give up their season tickets, which can be to your advantage coming off the wait list because the team may be primed for success.
Signing up for the Lakers season ticket wait list is actually pretty simple. Select your team from the NBA season tickets section and select your preferred team, in this case the Lakers. After reaching the landing page of the Lakers waitlist, you can lock in your spot for $100 per seat and up to 4 seats.
This deposit is one hundred percent refundable, so you can get your money back should you change your mind. Your deposit can be applied as credit towards your seat purchase once your name is called. But there are often waitlist events, waitlist only pre-sales and discounts at team stores so make sure you read the offers that get sent to you.
For more information on LA Lakers season tickets, feel free to email Justin Aguilera at jaguilera@la-lakers.com or by phone at (310) 426-6034. The site also includes a way for you to mail your deposit. For a full list of Lakers season ticket reps, click here.
Selecting Your Seats
The Lakers will contact you once there are seats available for you to select. We recommend reaching out to your ticketing representatives and asking them what the latest method is for selecting seats. They may offer a virtual tour, zoom meeting or ideally a stadium tour so you can sit in the seats and consider the vantage points.
Fans will likely not be offered their preferred seats at the initiation of their journey, especially for the Lakers. The best seats in the house don't exchange hands often and it take years to move to great locations in the Crypto.com Arena; (previously named Staples Center). In down years there will be opportunities to get seat upgrades as an existing season ticket holder, so take the best available seats immediately.
You shouldn't stay on the waitlist hoping for the perfect seats the next time around. Season ticket holder tenure matters when trying to upgrade your seats, so best to start that tenure clock as soon as possible. Read more about what you should be asking, in our 6 Questions To Ask When Buying Season Tickets article.
Financing Your Season Tickets
In terms of financing your season tickets, the Lakers are on the more season ticket holder friendly end of the spectrum. The Los Angeles Lakers season ticket cost is quite reasonable , and the ticket resale value is one of the strongest in the NBA. That combination makes owning Lakers season tickets very attractive, which speaks to why the Lakers waiting list is so long.
If you follow all our best practices of selling tickets you should make money on the regular season, which is not a given for most NBA teams. If the Lakers do make the playoffs, there is no hotter ticket in Los Angeles than a Laker playoff game. Selling some playoff games can help offset a sizeable chunk of your season ticket cost. Best-case scenarios for resale would be a playoff matchup with the Los Angeles Clippers, Golden State Warriors, Boston Celtics, or Brooklyn Nets.
We always recommend paying in installments with your credit card, and pick the credit card that has your favorite miles or benefits. Many teams require payment in full before the NBA season starts, so you'll appreciate that the Lakers offer various installment plans that spreads the cost into manageable payments.
Sell tickets as close to the NBA schedule release as possible in order to subsidize the cost of the season ticket package and to maximize your resale value. To learn more about best practices of ticket resale, check out our article: 4 Tips To Managing Your Season Tickets. Just realize that ticket resale is extremely time intensive and takes years of experience to master. So if you are rookie season ticket holder, plan ahead in order to minimize the inevitable rookie mistakes.
How To Skip The Lakers Waitlist
Good news – it is possible to skip the line for Lakers season tickets. To avoid the long waitlist, your best option is to purchase aCrypto.com Arena Premier Seats Membership or a suite from AEG. These Premier Seats provide customers with the same seat for the Lakers, Clippers, L.A. Kings and L.A. Sparks and first right of refusal for various Crypto.com Arena concerts and events.
The deal is sweetened immensely by including (free) playoff tickets in the cost of the yearly contract, allowing fans to enjoy the Premier Seats and San Manuel Club during the busiest and best games. If you are into live music, pro sports of all kind and like to be out at games, you have all kinds of access with these seats. They're great for small businesses and private practices that need to entertain clients regularly.
TiqAssist owns a set of Premier Seats and this package does not disappoint. We recommend running, not walking towards this opportunity. Limited Premier Seats remain available! For a free consultation on owning Crypto.com Arena seats for all events, including concerts; schedule a free consultation to learn more!
Summary
Getting Lakers season tickets is something that you won't regret, and with a little of bit of effort and planning ahead you can make it happen. Here's our tips:
1. Sign up for the Lakers Wait List.
2. Take the first set of seats you are offered, you can upgrade to better seats over time
3. Leverage the payment plan that works for you, and resell early to maximize your ticket resale value.
4. If you can afford it – buy the Premier Seat package to skip the Lakers waitlist.
———
If you enjoyed this article, you'll love having TiqAssist's selling experts and technology fully manage your ticket resale for you. Just click "List" for any game on your personalized dashboard and you're done!
To learn more about best practices around ticket resale and the top ticket resale marketplaces, read our blog article on "How to resell tickets online."
To learn more about best practices around selling NBA playoff tickets,
read our blog article on "Selling NBA Post Season Tickets."

Start selling
with tiqassist
Powerful technology and dedicated selling experts that sell your season tickets for you.
Start Selling Today