< Back
NFL
| May 17, 2021 |
2
min read
Season Ticket Holder Perspective: 2021 NFL Schedule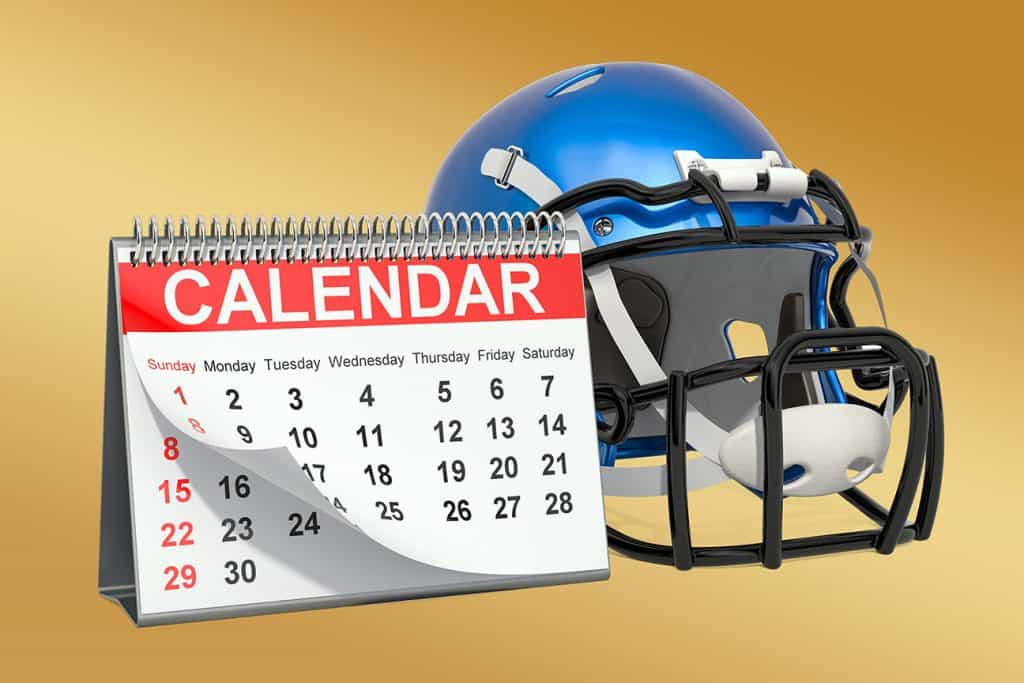 The full NFL schedule was released on Wednesday, May 12th. There are a couple of important updates that we'd like to highlight for the season ticket holder community.
The Buccaneers kickoff the season on Thursday Night Football, September 9th, vs. the Cowboys. This will start the new 17 game regular season. With an odd number of games in the schedule, each conference will rotate hosting an extra home game, starting with AFC teams which will host 9 regular season home games, and the NFC teams will host 8. That number will switch in even years, with NFC teams getting the additional home game in 2022.
For a full breakdown of the NFL Schedule Release, check out this article from CBS Sports.
More importantly for season ticket holders, the number of pre-season games that you have to pay for will be reduced. There will be one less pre-season game every year, so you won't have to pay for two games every pre-season. AFC team season ticket holders will only suffer one home warm-up this year; with the NFC hosting two.
The NFL season is looking like it will be the first full season that Season Ticket Holders can enjoy their normal seats for the entire season! With the CDC announcing that face masks are no longer required for fully vaccinated individuals, this may be the first chance that we get a return to normalcy for sports fans. It's an exciting prospect to be able to eat and drink at your seats, without concern, while cheering on your team! But it's unclear if local and state health officials will follow suit with fan attended games.
From a re-sale perspective, the NFL is currently allowing you to list split tickets for resale. So there is not currently a forced pod where you have to sell all your seats if someone can't go to a game, you can now sell two seats from a four-pack! We will keep you updated on the demand levels for NFL games as the season approaches, but close to the schedule release we are seeing some higher than normal resale values early. We encourage our NFL clients to list as early as possible, due to the high rate of season-ending injuries occuring in training camp or early in the regular season. Please reach out to us at sales@tiqassist.com if you have any questions on selling NFL season tickets in the 2021 – 2022 NFL Schedule.

Start selling
with tiqassist
Powerful technology and dedicated selling experts that sell your season tickets for you.
Start Selling Today